Tools & Apps I use to draw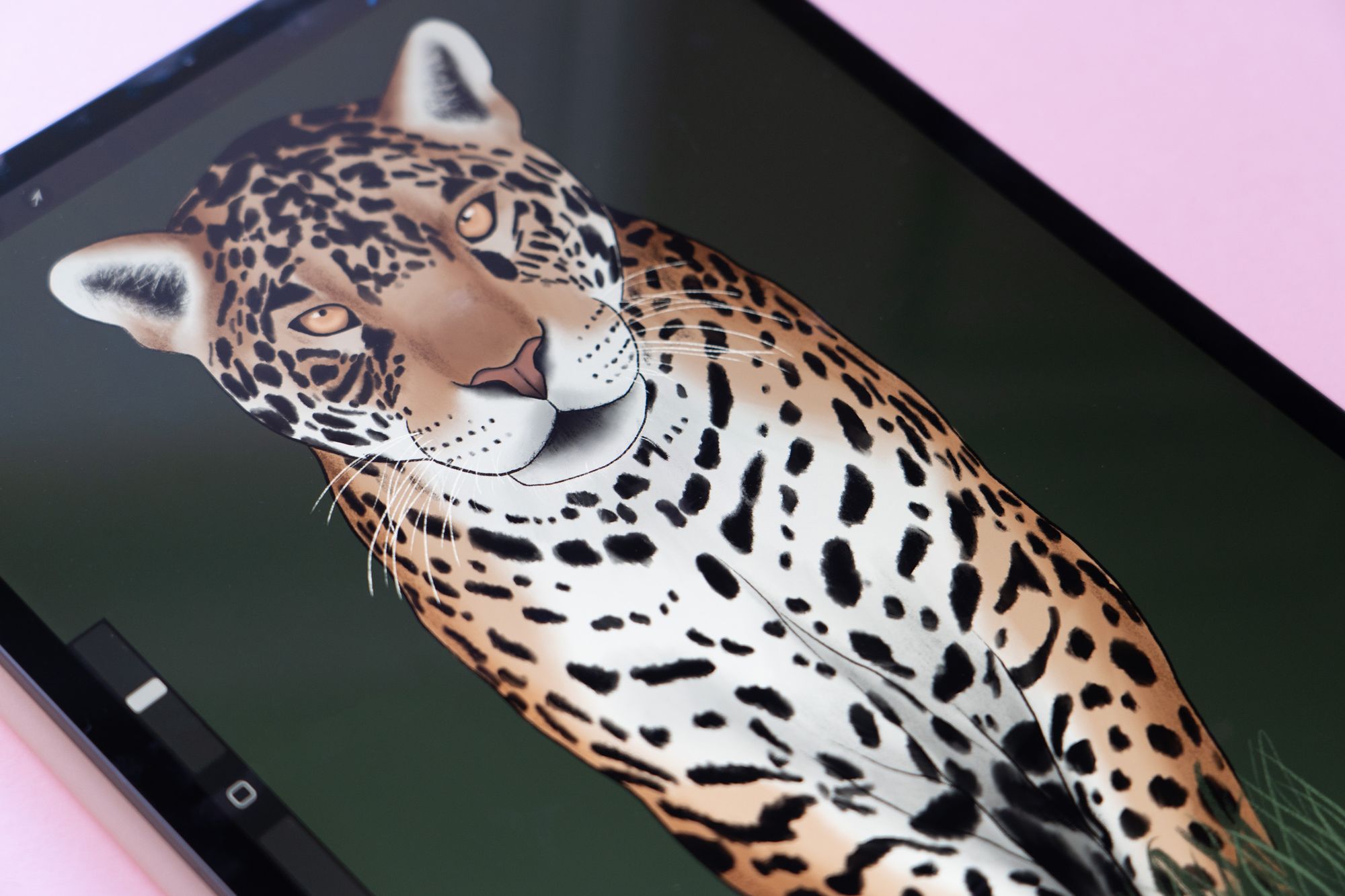 I sometimes get asked what I use to draw, so I thought I'd do a little post sharing the different tools and the apps I use to illustrate and create!
Tools
Ipad Pro
For drawing all my hand drawn pencil illustrations, I use an iPad Pro. I use the app Procreate (more info on that below). I cannot remember the last time I drew a drawing with actual pencils, it still amazes me that I can digitally re-create the pencil effect as a digital drawing.
Here's a 30 second snippet of me drawing a flower:
---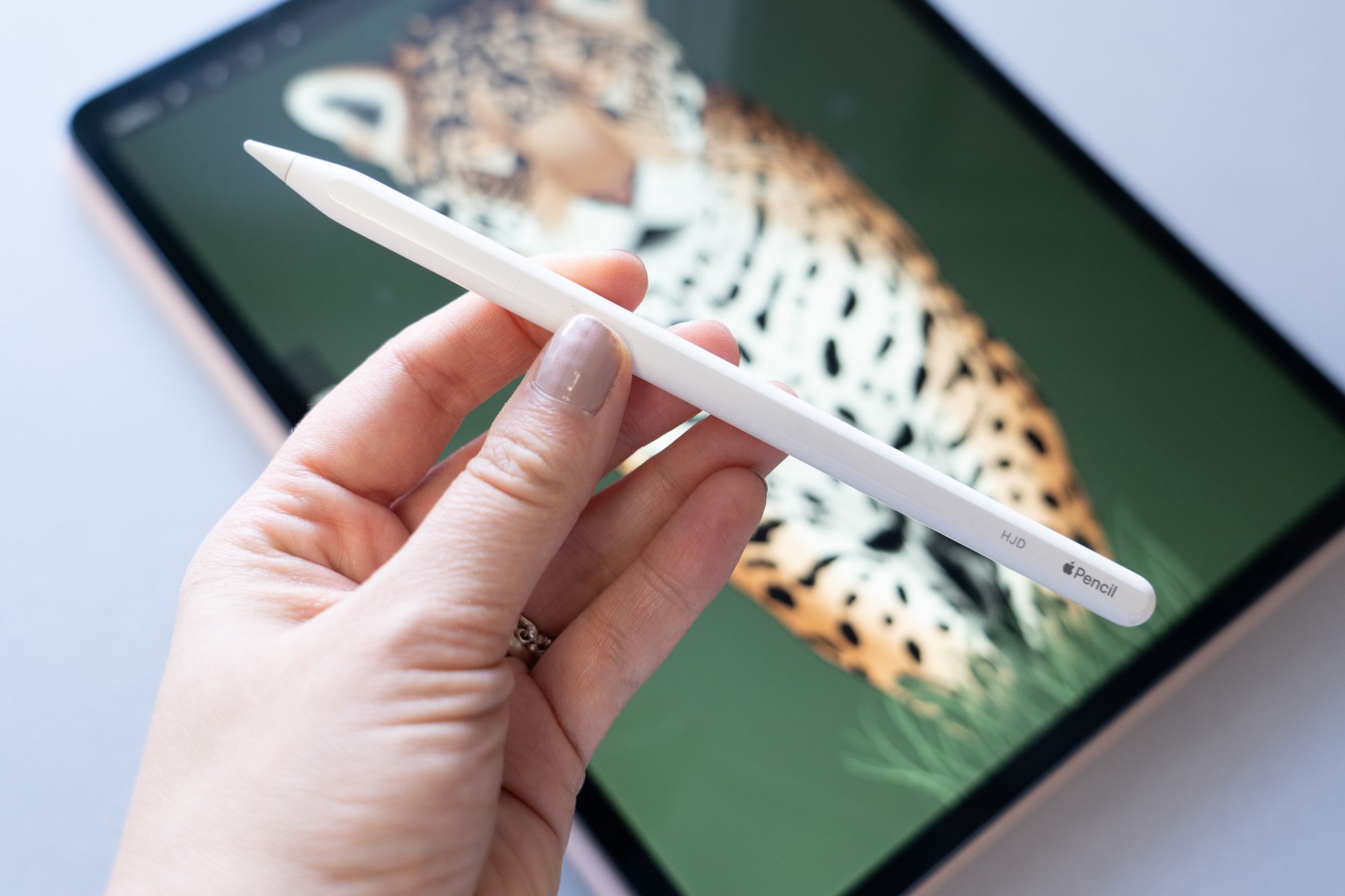 Apple Pencil
If using an iPad to draw, then an Apple Pencil is a must, no doubt about it. My first digital portrait I drew was on an older ipad with a cheap stylus in an app that I don't remember and I might as well have drawn with my finger! The thing I love about the apple pencil is if you adjust he pressure or angle of the pencil, then the mark you leave on the screen refelcts that, just like a real pencil!
---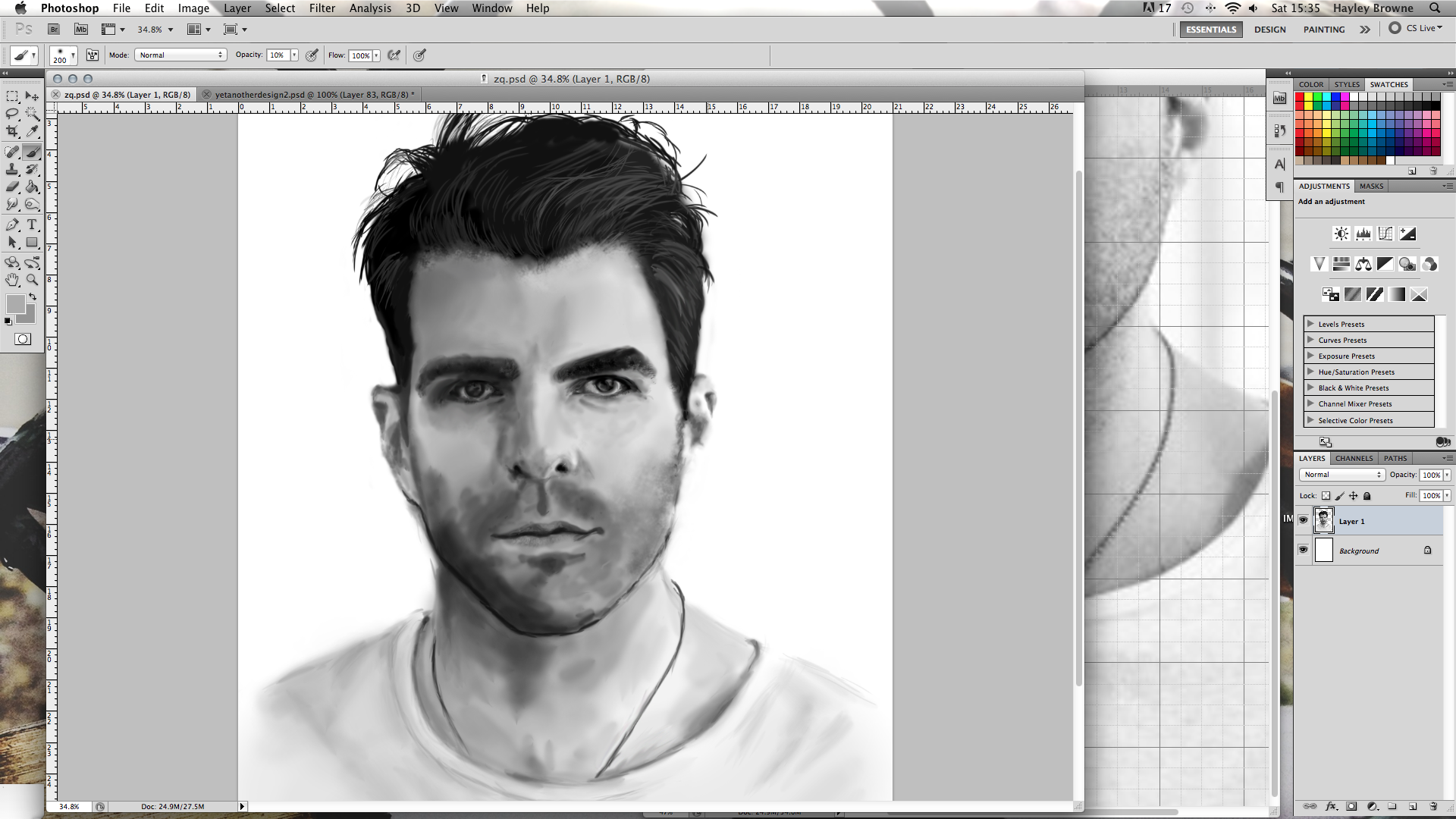 Wacom Intuos
When I'm using my desktop computer (which is my laptop and an external screen), I always use my Wacom tablet, and have done for so long that I genuinely don't think I can use a mouse or trackpad again! Using the trackpad on the laptop at times is testing enough at times.
I primarily started using a tablet when I used to draw in photoshop (see the images above of my first full portrait drawn in photoshop, back in 2013) but it's also so great for when I'm drawing vectors in Illustrator. I would always recommend a tablet for anyone creative, it just makes things so much easier to do. It does take some getting used to, and it's not exactly the same as drawing with a pencil (an apple pencil and ipad is much closer to that), but it's the next best thing!
It also probably goes without saying that I have always used Apple computers, my current setup being a 16" macbook, with a 27" external screen when sat at my desk.
Apps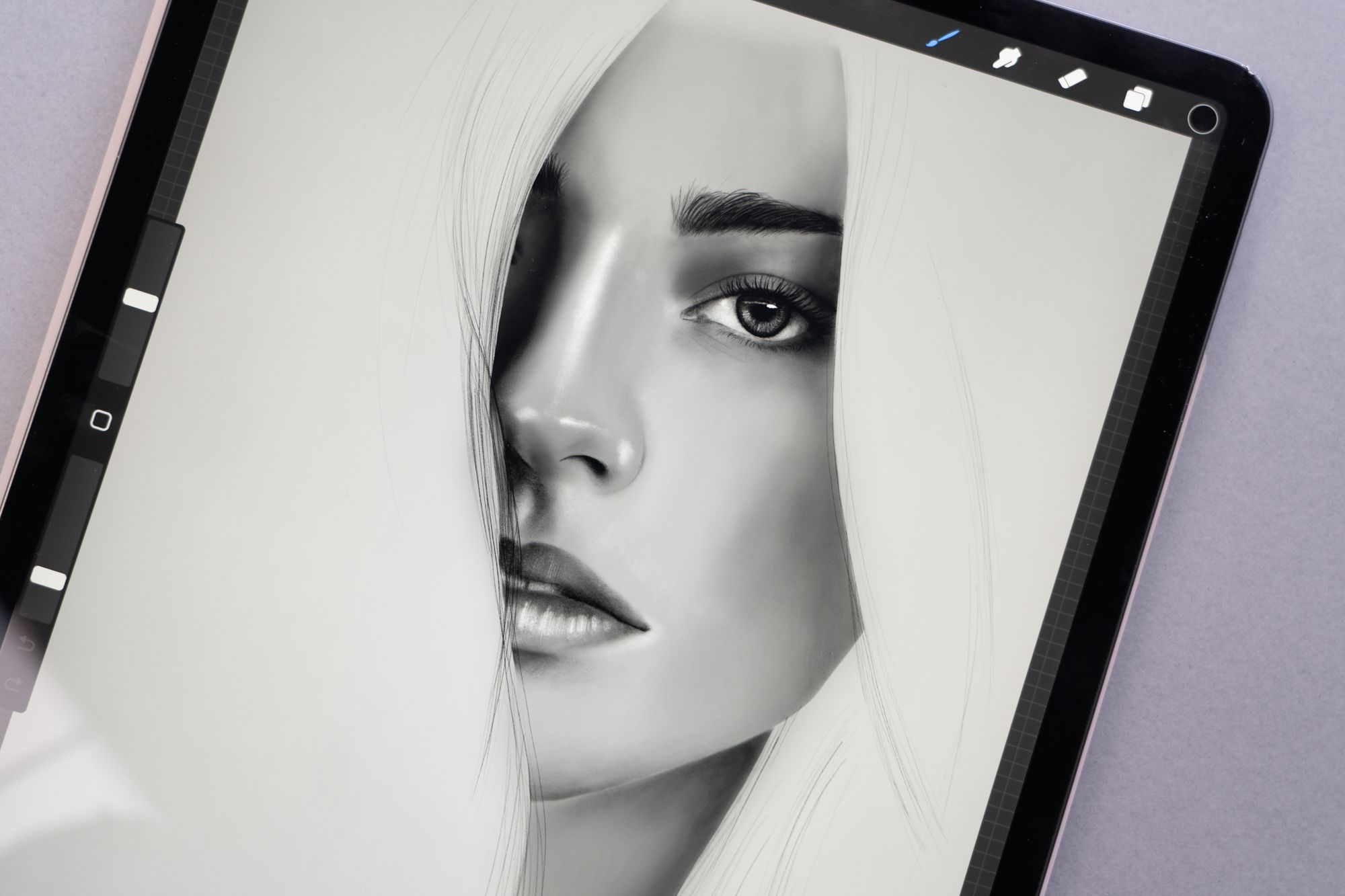 Procreate
Procreate is a must for drawing on a iPad. It's not a free app, but it is just a one-off cost at £12.99 (as of Sept 23) and well worth it. I use it for all my drawings (that aren't vector based) and I wouldn't go back to pencil drawing or using Photoshop now! It's just so versatile for any type of illustration, be that realistic or simple blocky style, and you can import fonts and brushes as well as create colour palettes from images too.
Adobe suite
Whilst Adobe isn't the cheapest option out there, having used the apps since I was a teenager, it's what I primarily use when using my desktop or laptop. You can get a creative cloud subscription now (a more affordable way than paying out hundreds for the apps, or trying to get a dodgy free copy 10+ years ago!). The three main apps I use are Illustrator, Photoshop ad Lightroom.
Illustrator
I use Illustrator for all of my vector based designs, such as line art (shown above in the video), but also for setting up products for print, and creating graphics too.
Photoshop
I use Photoshop for editing photos, or editing/adapting any drawings I do in Procreate. I very rarely use Photoshop for drawing now, tending to use it to edit/clean up drawings or creating patterns from illustrations.
Lightroom
I use Lightroom to edit photos, particularly the ones I take on my SLR camera. I recently did a blog post about editing photos where I show what I do in Lightroom!
---
Don't forget to follow me on Instagram for all the latest or sign up to the mailing list on the shop to be the first to know of new products, exclusives and 10% off your first order!