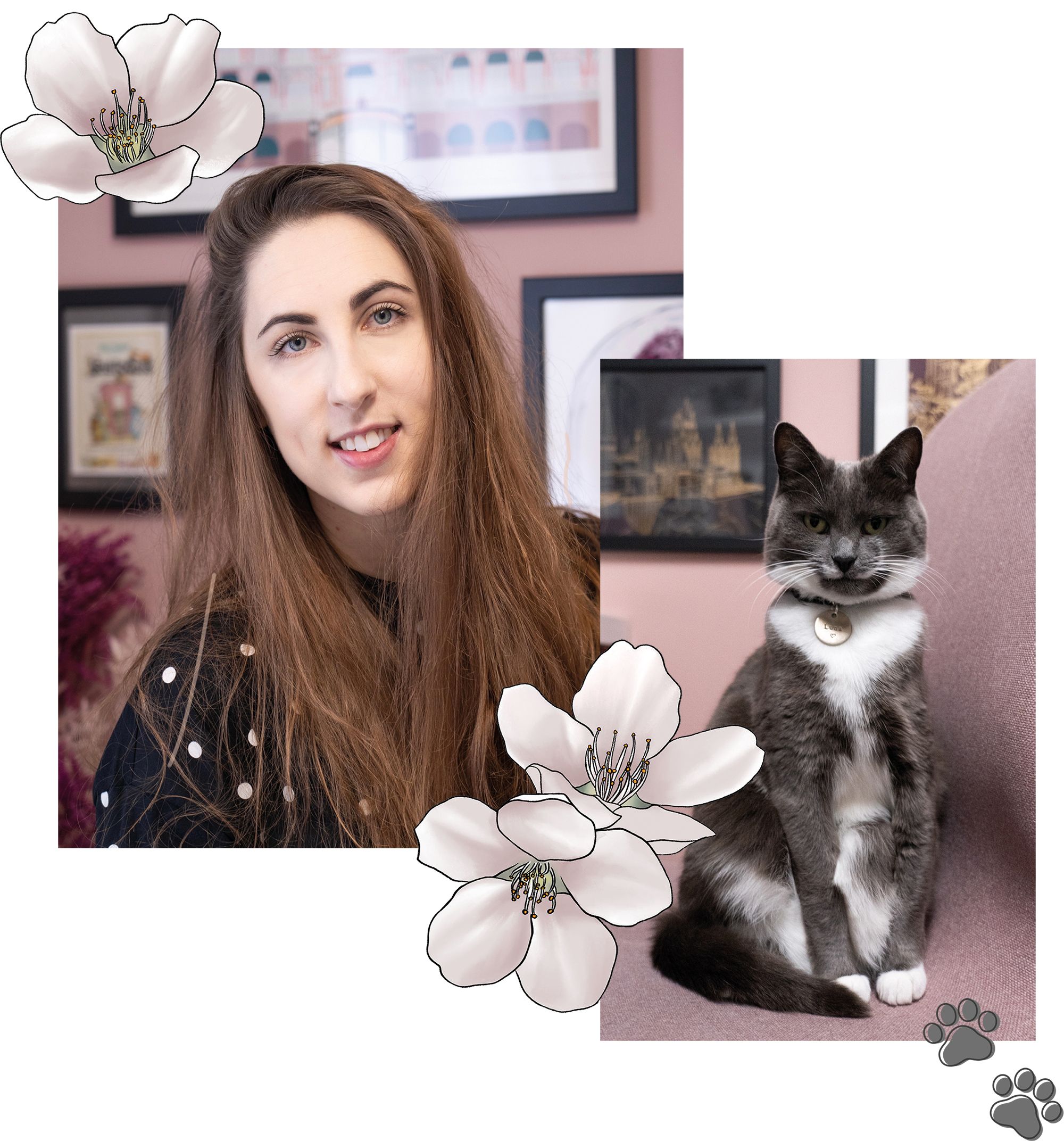 Hi!

Here at Hayley Jade Design Studio, we love all things magical, pink and cats! 🏰 💕 🐱
I, Hayley, have run my small shop since 2018, when I started designing prints for myself. Having been drawing since my early teens, and having years of experience of working as a graphic designer, I wanted to combine both my illustrative and design skills to create minimal but beautiful paper goods, and of course inspired by all things magical and botanical! And in early 2021, I was able to make this my full time job, something I'm immensely proud of and grateful for, as I absolutely love creating.
I create wedding stationery too, something I have wanted to do for years, especially since designing my own wedding invitations back at the beginning fo 2018!
I have my trusty supervisor Luna, who keeps an eye on all your orders, making sure they are up to scratch! 😸
Did you know that all the prints and cards are printed in house to order? It means I  can quality control each and every single product, offer a range of colours and also means I can offer personalised options too. This goes for the wedding stationery too!
Please do have a look around and don't forget to follow us on Instagram to keep up to date with all the latest! And you can also sign up to the mailing list where you'll be the first to heard new products, get exclusives and 10% off your first order!
Hayley x