Plastic free packaging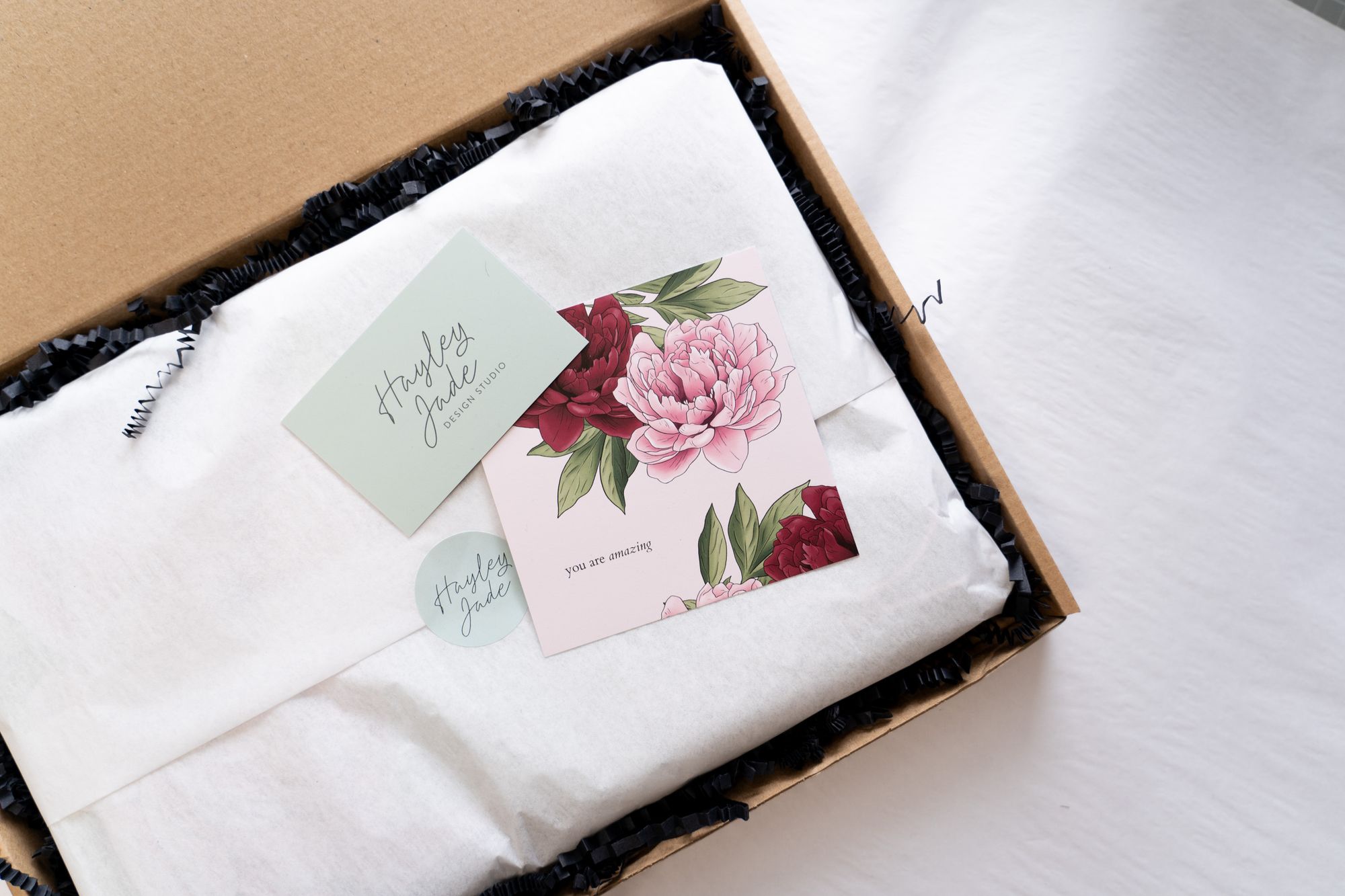 I did a post last year on how I make my business eco friendly, so I thought I'd update on that and share how I package up individual products, plastic free with recyclable or reusable packaging!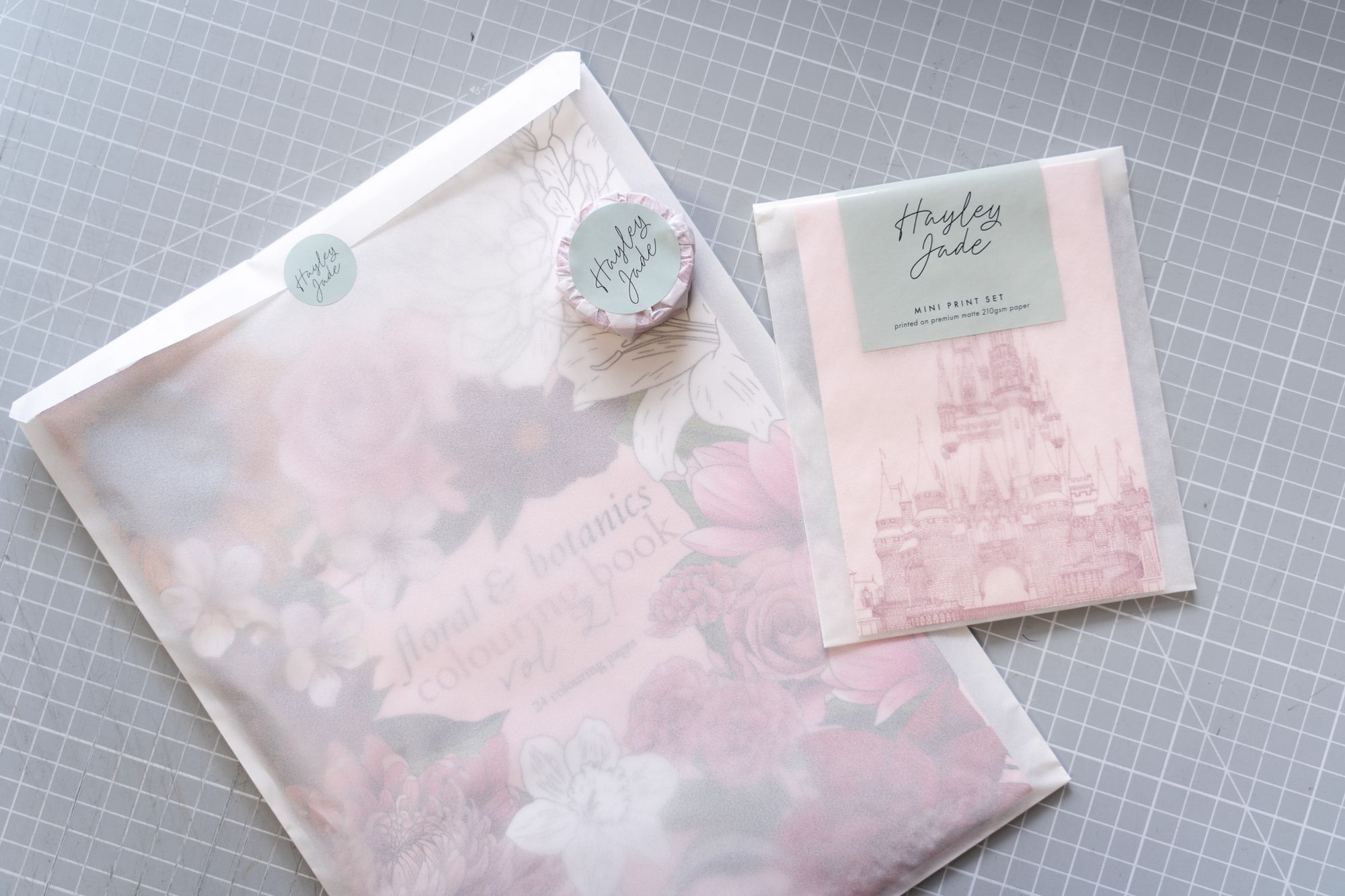 My main go to products for keeping my products plastic free when packaging are glassine envelopes and tissue paper, even for things like washi tape! My washi tape arrive with me unwrapped, so when I get an order for one, I wrap it in tissue paper, holding it together with a sticker. I know this is not a practical method for if you did want to wholesale them, but options such as creating cardboard sleeves or boxes where you can see the print is an option, instead of having every single roll individually wrapped in a plastic that is most likely not biodegradable.
For products such as mini prints, cards, bookmarks and individual orders of a print or a colouring book for example, I use glassine envelopes which I absolutely love. They're obviously a little pricier than using cello bags or tissue paper, but I also think they make the product nicely presented too. And you can get them in a whole range of sizes, I have ones up to C4 that fit calendars and the 21x30cm prints.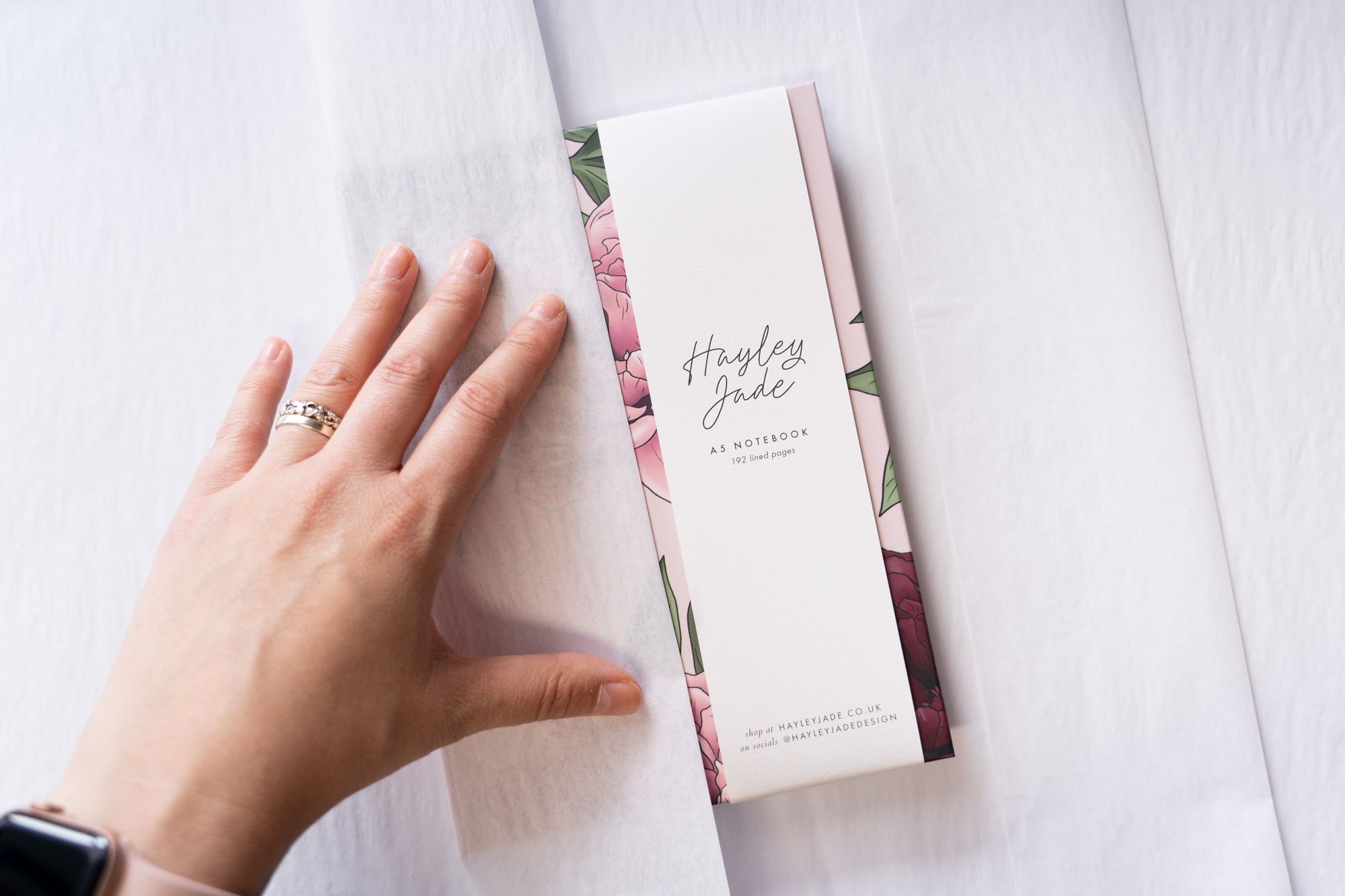 Some products aren't suitable for glassine envelopes, and that is where I use tissue paper. Notebooks, tote bags and orders with multiple items are where I use it, and usually end up being in postal boxes, whereas most orders with glassine envelopes will fit in postal envelopes. I'm not sure why but I did use to wrap absolutely everything up in tissue paper, even bookmarks that were inside glassine bags, before realising that the glassine bags were more than enough!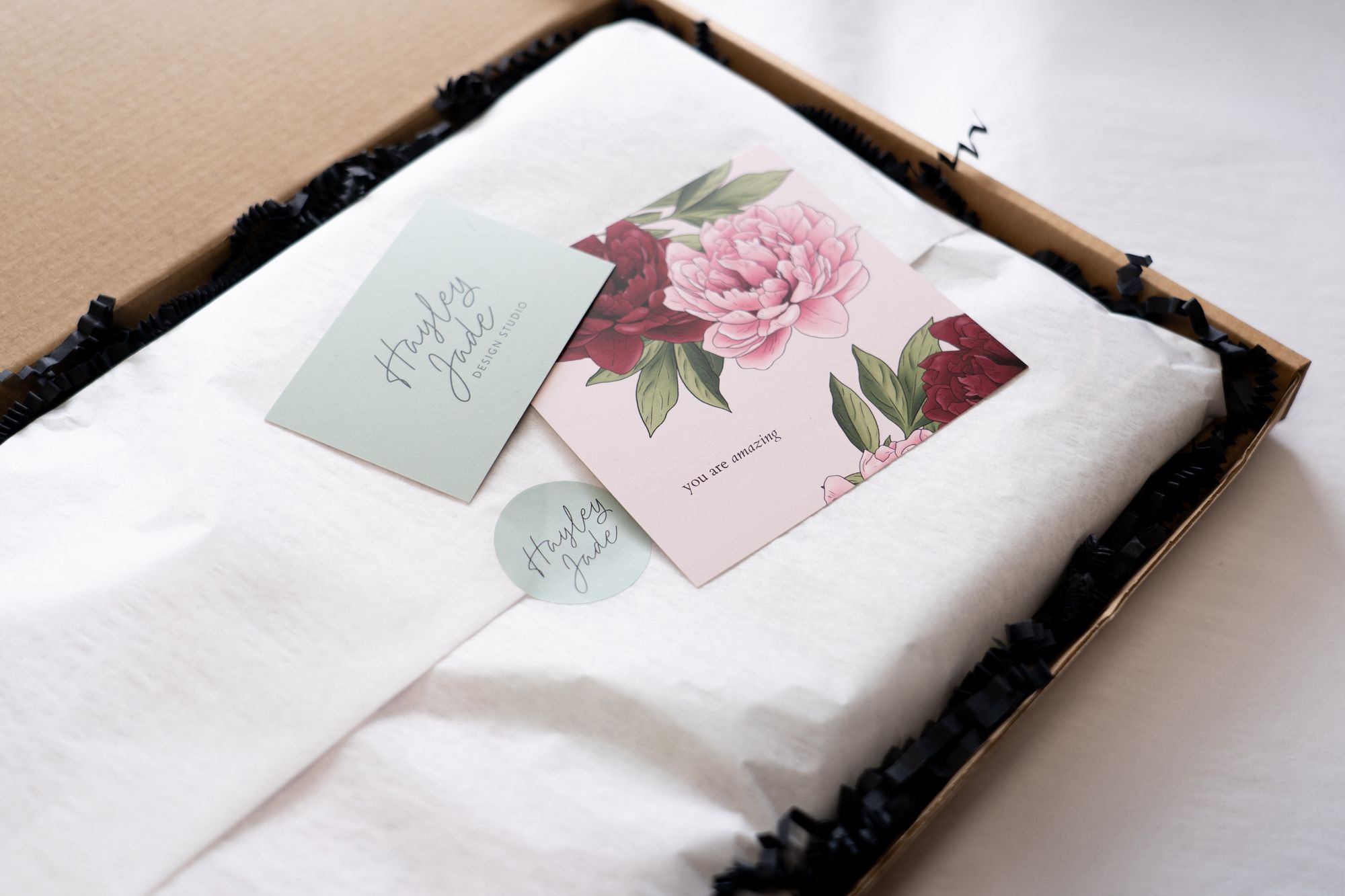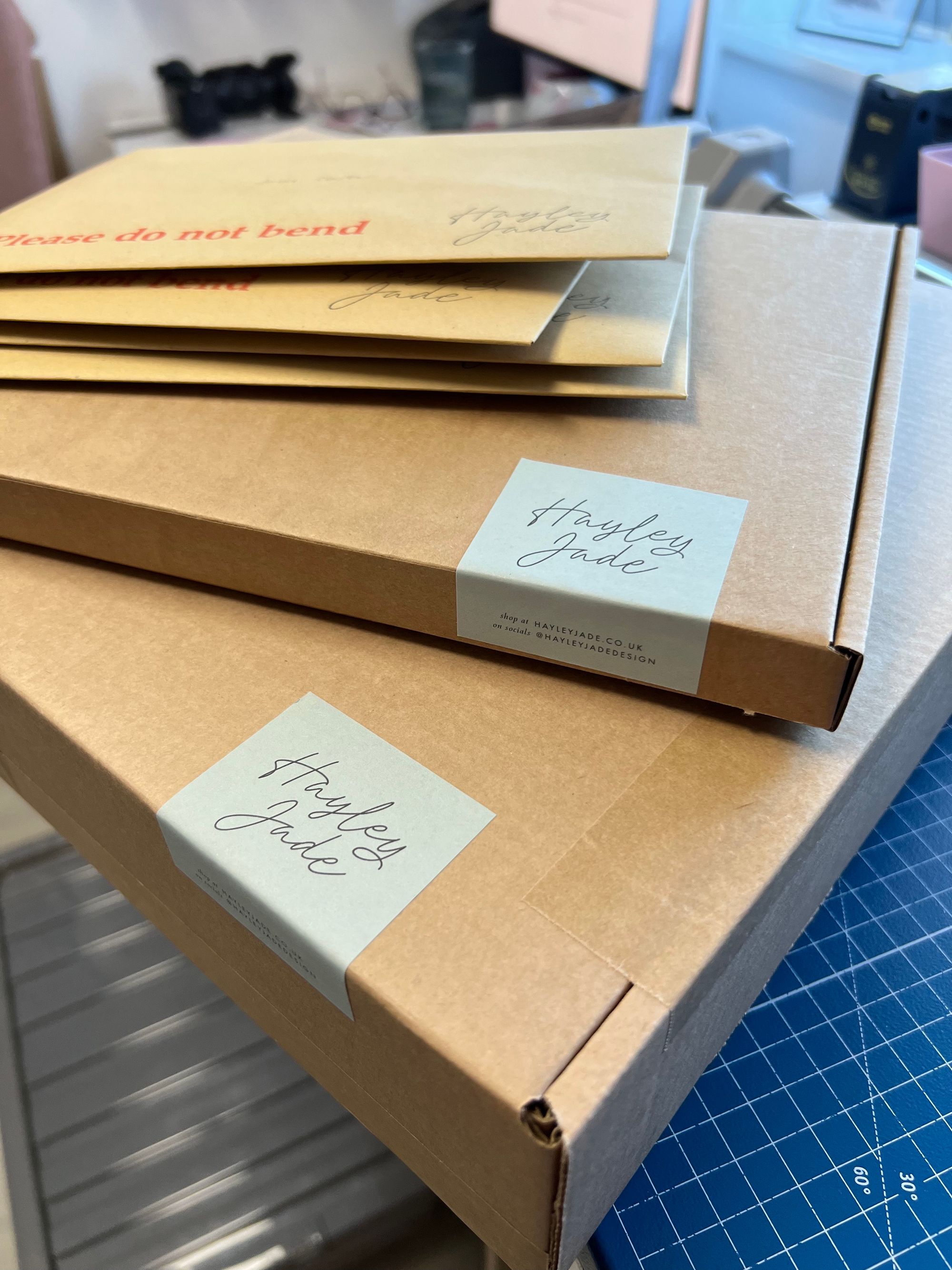 When it comes to packing an order into a box, I absolutely detest hearing things rattling around in a box, because you just know that it's going to get damaged with how the postal services tend to treat parcels, so to fill small gaps I use a zig zag paper filler. For larger boxes, I've been using brown paper filler, which can be scrunched up, and has all been reused from packages I have received, as it's all perfectly good to use still. All postal packaging are made from cardboard, using brown paper tape and of course I have to add branding on in the form of a sticker or stamp!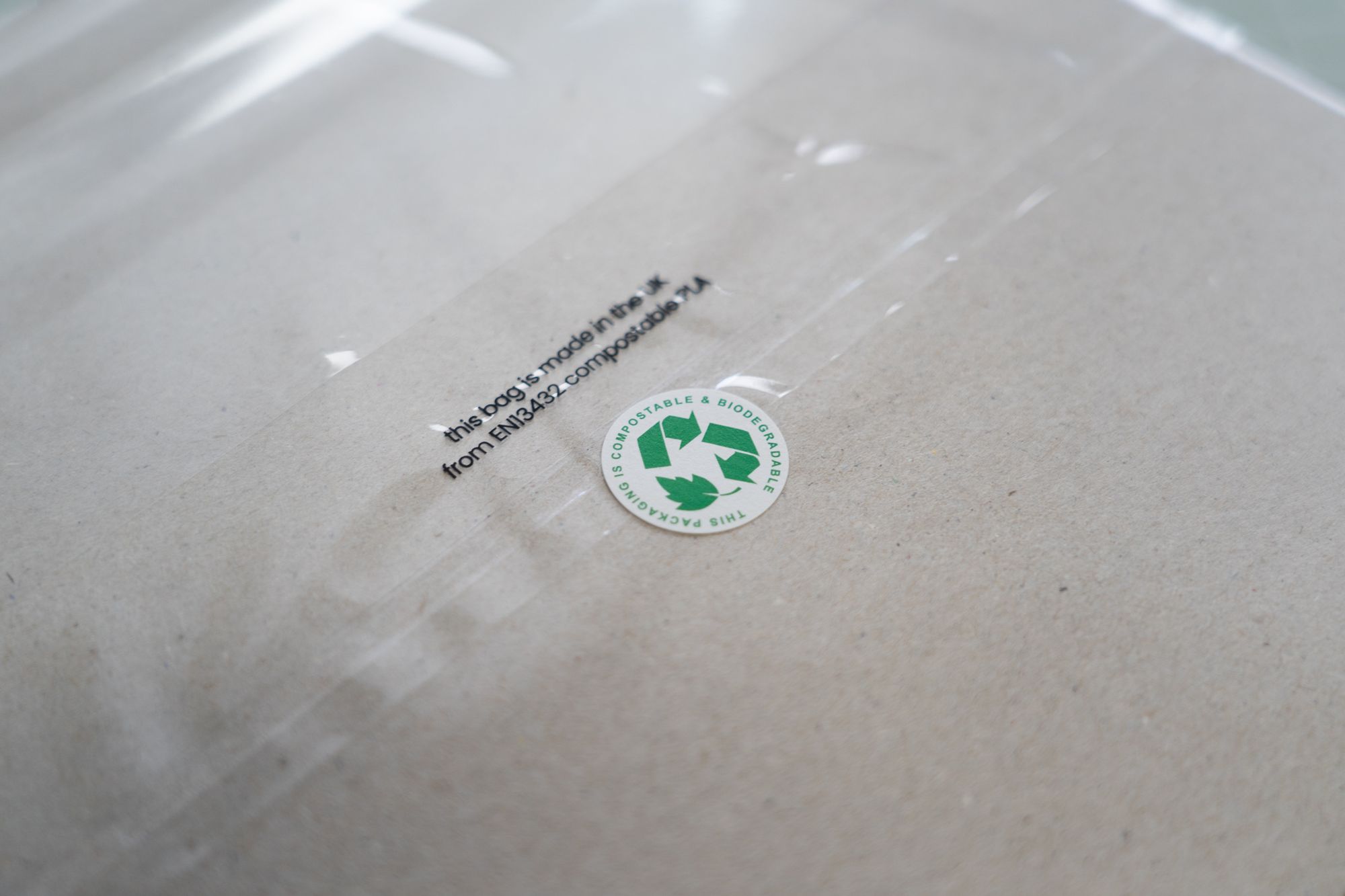 The only time I use plastic, is for cello bags for prints - I feel it just gives them that extra bit of protection to prevent them getting damaged and also great for presentation at markets etc. - and bubble wrap, but these are biodegradable, and the bubble wrap is often reused from previous packages I have received. So everything is reused or recyclable, or both!
---
Don't forget to follow me on Instagram for all the latest or sign up to the mailing list on the shop to be the first to know of new products, exclusives and 10% off your first order!