The Story of Washi Tape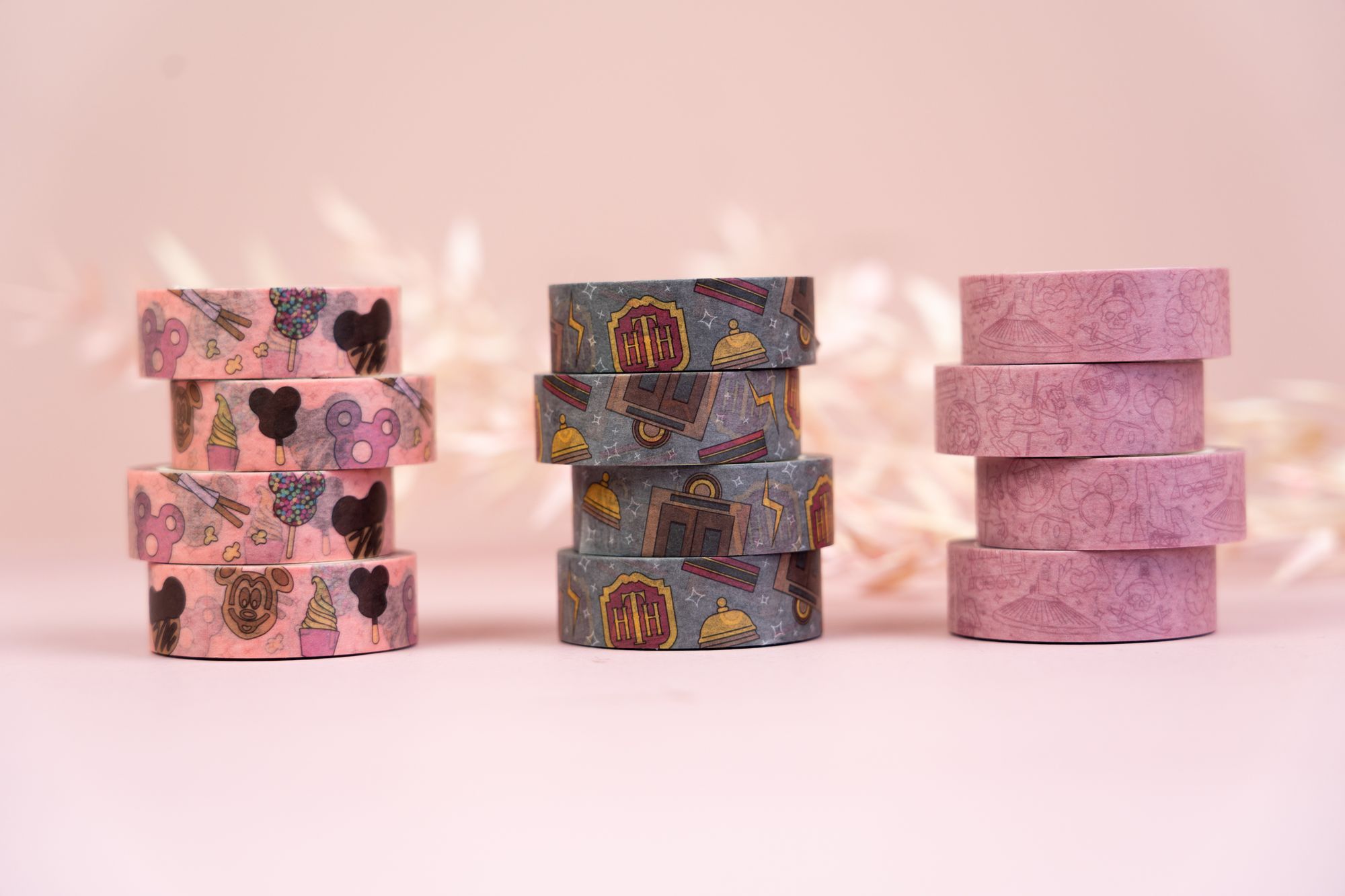 I print and make a majority of my products myself, the exceptions are items such as notepads, wrapping paper and coasters, as these are things I cannot do without a bigger printer and other things which I do not have room for (one day maybe!). One of the main reasons that I like to produce most my products myself is that I have control over them. I can check the quality, I can make sure that they are perfect for sending out to a customer - obviously I get the few odd prints or cards that didn't quite print right or I have printed on the wrong size. I mentioned in a previous post that I spent a long time researching printers and paper for my prints so that I know that I am offering a high quality product.
Now there are plenty of suppliers and manufacturers out that do offer great quality products. But they are obviously more on the expensive side, and by printing myself I can keep some of that cost down. And you've also got to find them! I've tried a few online printing companies now, and the quality just isn't great. Or there's been numerous issues getting the product to be correct. And these tend to be printers that are on the cheaper end of the spectrum, so it really shows you get what you pay.
Anyway, the reason of this blog was to share my experience with ordering what is a brand new product for my shop: Washi tape. It's something I've wanted to do for a while, and I spent some time researching businesses that do them. With any new product that you are out-sourcing (and especially for me because I print so much of my own products and am like to be in control of things!), there is always that doubt that is the product going to meet your expectations (and I think mine are quite high).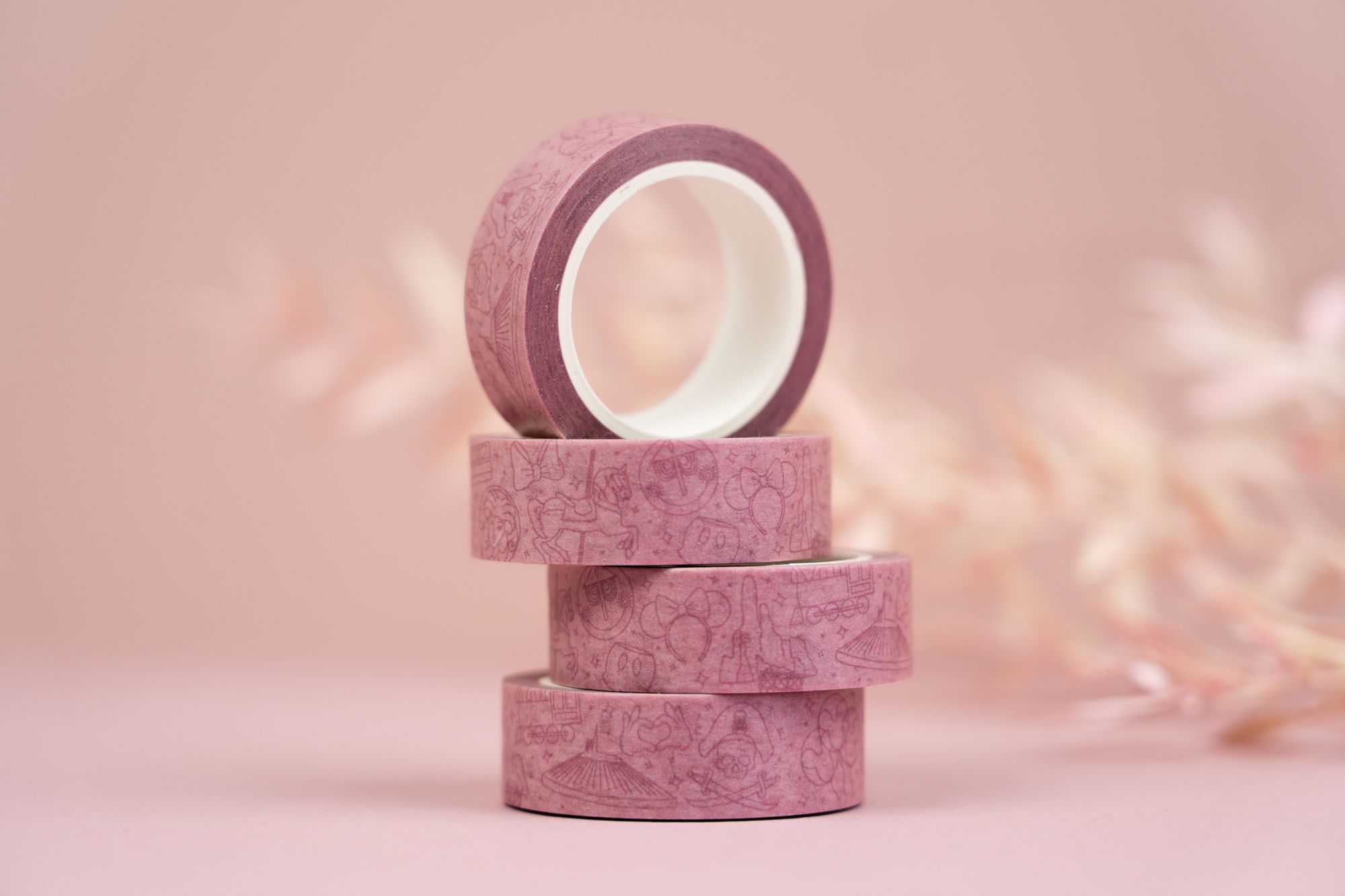 Back on the 8th December (2021), I took the plunge and ordered three washi tape designs. As far as I'm aware, washi tape is mostly produced in Asia, so the lead time on products like washi is usually at least around 4 weeks. I was given a lead time of 14-31 working days, so removing Christmas holidays, the washi tape should be with me at end of January/beginning of February.
Now maybe I should have seen a red flag back in December when two weeks after ordering I hadn't received any artwork proofs, as outlined on the companies website. I e-mailed and was told that the artwork was fine, and had been straight to the manufacturers - this was also done via a DM on Instagram as my email hadn't been answered after a week. Again, another red flag? Apparently he has trouble with his mailing system and had sent an e-mail... Never heard of that before.
So on the 28th December I was told it was in production and would ship early January.
It got to mid-late January so I thought I'd ask for an update. On the 21st January I was told they were done and were waiting to be shipped - Chinese New Year was coming up at the beginning of Feb, so I was aware that there were potentially going to be some delays with shipping. That's fine.
Two weeks later, I asked for another update. As I wasn't informed of any severe delays, I just wanted to know if they had been shipped or not and what was going on. I was told the same thing as before, and that they would ship shortly. The definition of shortly is soon. To me, shortly and soon are not weeks, more like days.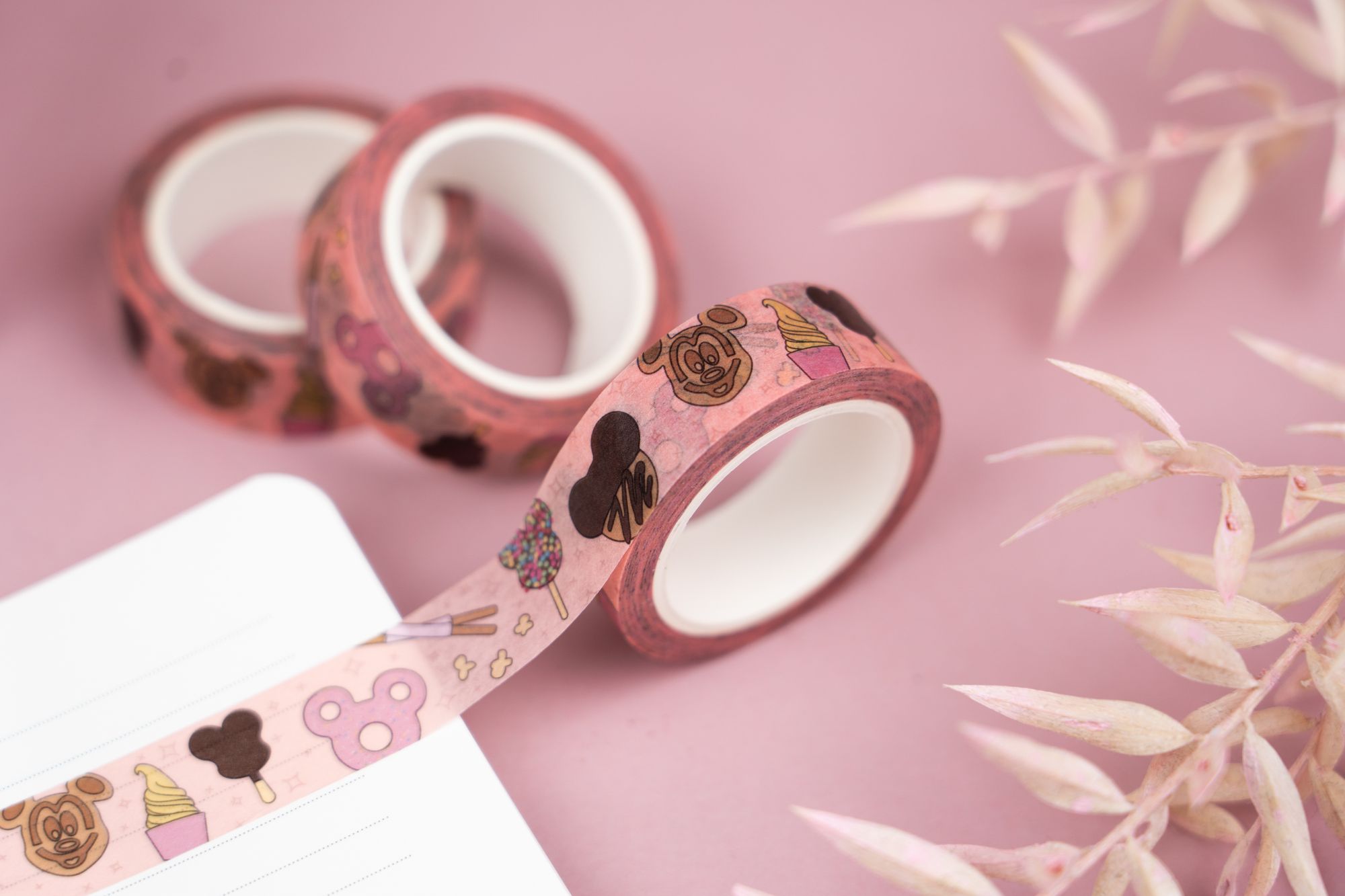 Another two weeks go by and I still haven't heard anything. It's now the 21st February, 2 and 1/2 months since ordering, and a month since being told they were done. I get a response repeating the production timescales (which we were well past by that point and had already been told that they were produced, so I'm still not sure why he was repeating the production timescales back to me) and that he would "message the factory for an update and get back to me shortly". Another week passes, and no further information.
So I again ask for an update, really and truly getting quite fed up of having to keep e-mailing, because the lack of communication and any real information is severely lacking on his part. And I get no response, so I then e-mail yet again a few days later and finally get a response (it's now March 2nd, the first communication from him since 21st February despite a few e-mails) to which he said he had had a personal matter to attend with, which is fine, life happens, and is why he didn't respond to my previous e-mail - if that were me, I'd at the very least put an auto-responder letting people know that I won't be able to reply straight away. I was told that he was getting the tracking and will update me tomorrow.
Did I get an update? You guessed it, no!
Five days after telling me he would provide me with a tracking number and several more e-mails from me, I get a response telling me he has a call with the factory for an update, but would process a full refund if no update is available... It all sounds so very strange. I was initially told on the 21st February that he was going to get an update from the factory and now by the March 7th, was being told the same again, but had had no update in between that time? I was completely baffled and fed up.
Again, promised an update that afternoon. No update.
On the 10th March I was issued a full refund. Which was fine, but what was going to happen to my washi tape that had been supposedly produced nearly two months prior? "Your items won't be resold or distributed via other means". And that was that.
During all this time I'll add, I saw several other small businesses posting that their washi tapes and enamel pins were arriving quickly and within normal time frames, so it really does make me wonder if my tapes were ever produced, and was just being fobbed off the whole time. I suppose I won't really ever know.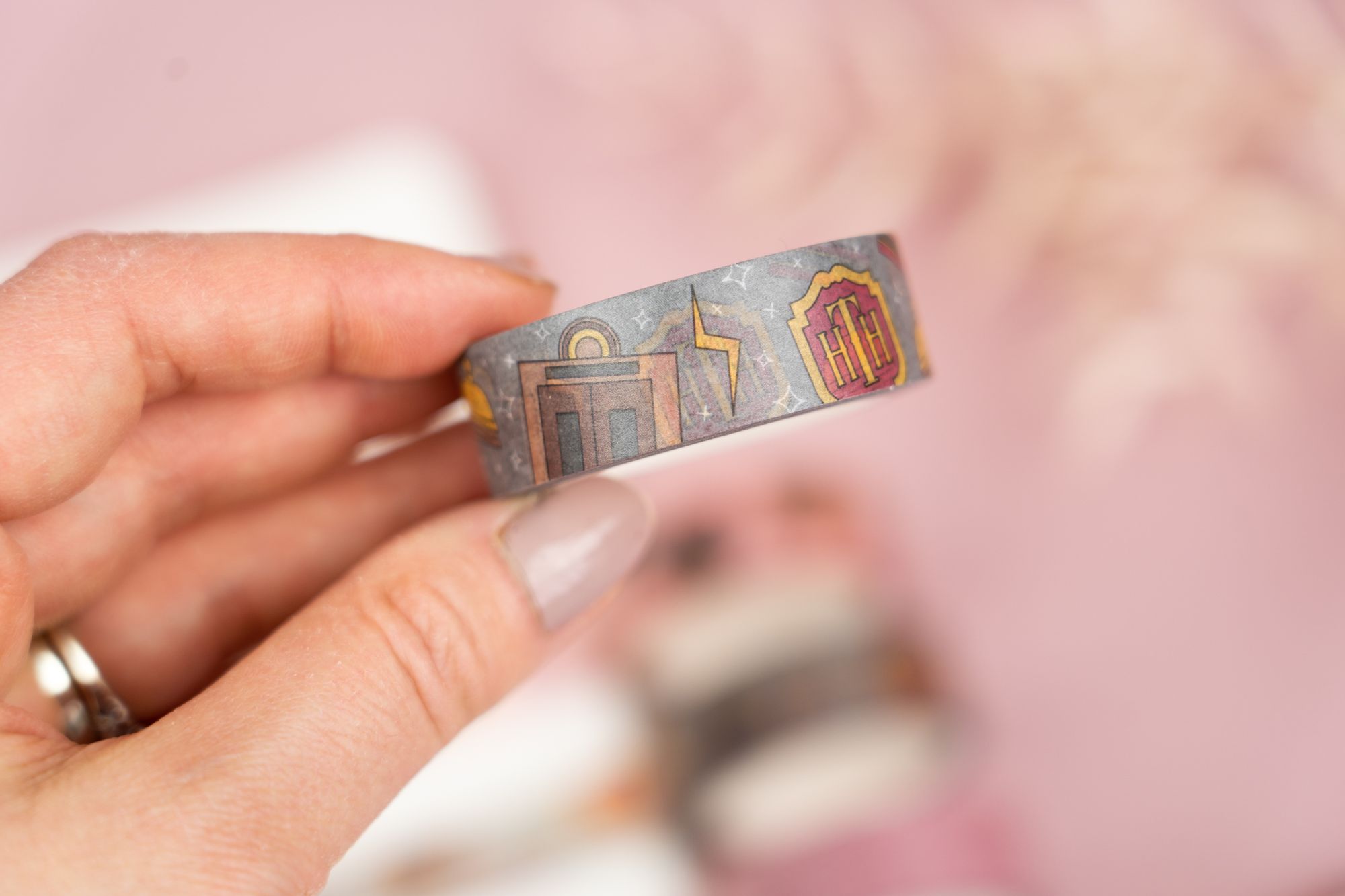 So I was now back to where I was 3 months ago. I ended up re-ordering the washi tape (having been researching other companies whilst the first one was messing me around) because I was still determined to have them, but this time went with noissue. I ordered them on the 10th March and they arrived with me on the 4th April. Less than 4 weeks.
I'm supper happy with how the noissue tapes turned out, they look so good and I'm so happy with them. I just wish that I had ordered with them all those months ago and not lost all this time!
I don't know if this was an isolated incident or if it's something that happens regularly. As I had never experienced such a situation before, I thought I would document it because I spent so many weeks frustrated not knowing what to do, and just been told the same thing and not actually being given any information.
Not everything goes to plan. Silver lining is that I ended up changing one of the designs anyway, and that one turned out to be my favourite!
---
Don't forget to follow me on Instagram for all the latest or sign up to the mailing list on the shop to be the first to know of new products, exclusives and 10% off your first order!