Small Business Essentials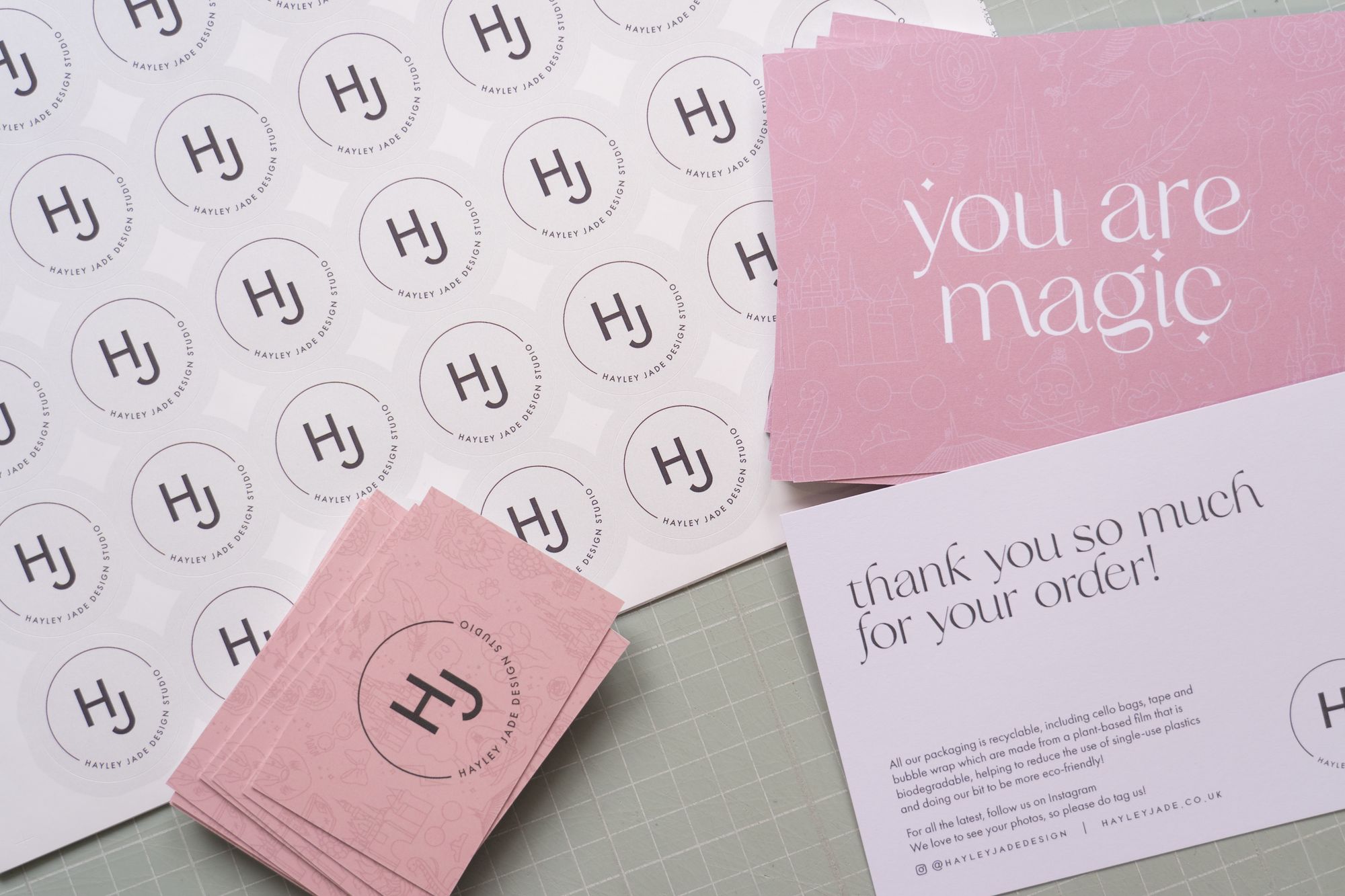 Whilst every business is different, there are some things I have found are essential for my business. Some may apply to yours, and some I think every small business should have!

I often get asked about some of the items and materials I use and I just want to pre-face this with that whilst it's okay to ask a small business what they use (maybe don't just randomly ask them out the blue though), don't necessarily expect a business to give you all the information, particularly when it comes to things like suppliers - I usually spend a lot of time researching the best companies to use (and not all of them work out) and a supplier I use may not be suitable for what someone else may need. Same goes for some of the following items, they've worked for me but you may find something else that works better for you!
Note: There are some affiliate links in this post.
Essentials: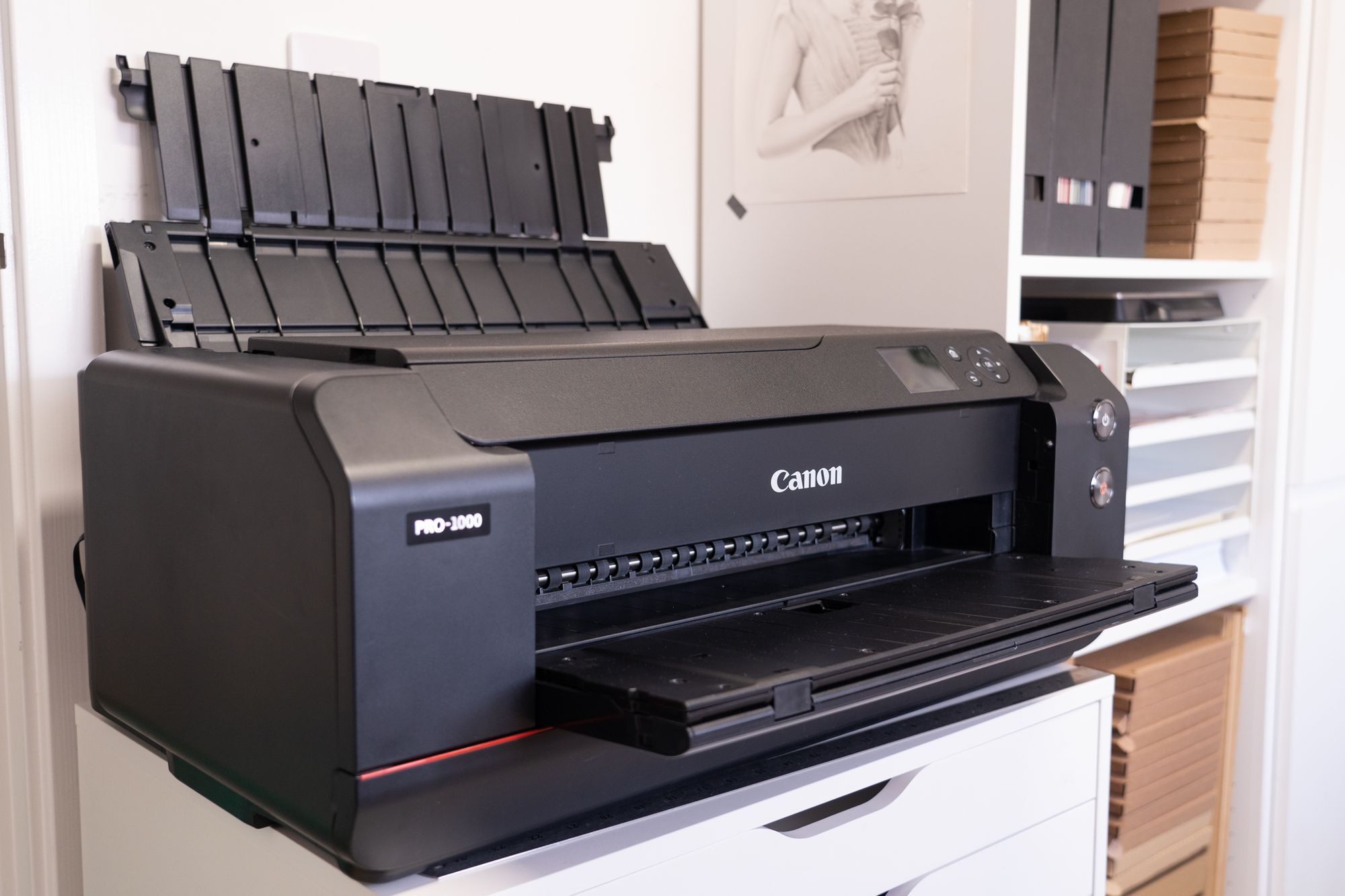 I print a large majority of my products myself, so my most essential item is my printer. I spent lots of time researching for the perfect printer and ended up going with the Canon Pro-1000. It is a pricey printer, but it is a worthy investment if you know printing your own products is something you will be doing. The inks are also pricey to replace. It of course differs for what exactly you're using the printer for, but I usually need to replace a colour every 4-6 months - I imagine this would be more regular if you're printing full photographic images.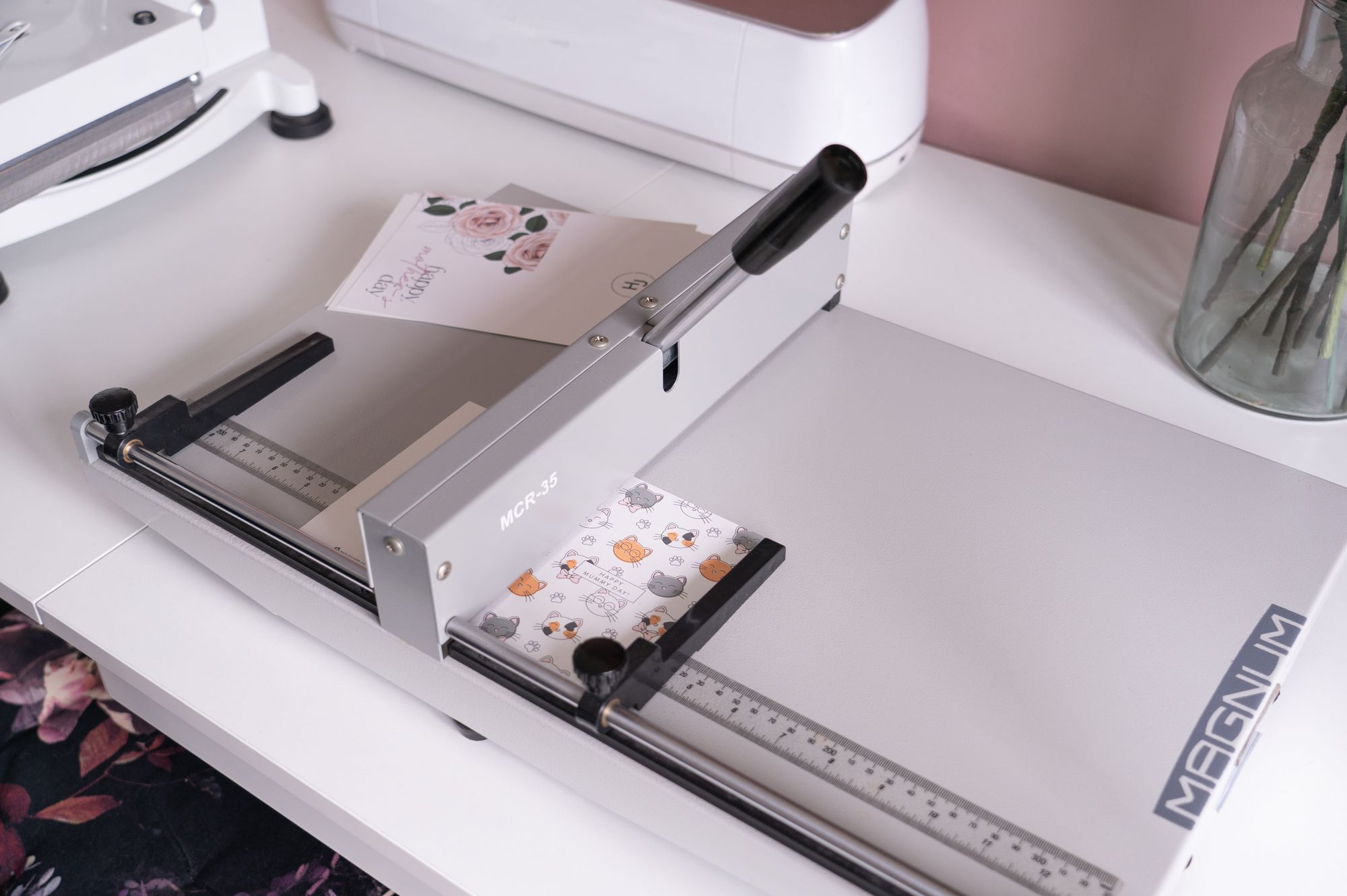 One of the first items I bought when starting the business was a creaser to crease cards. If you're printing your own cards I would 100% recommend having one. Creasing using a hand creasing tool just isn't a great method, the paper/card usually ends up ripping or not looking very good as you can't get enough pressure behind it, unlike using a creaser like the Magnum creaser I use.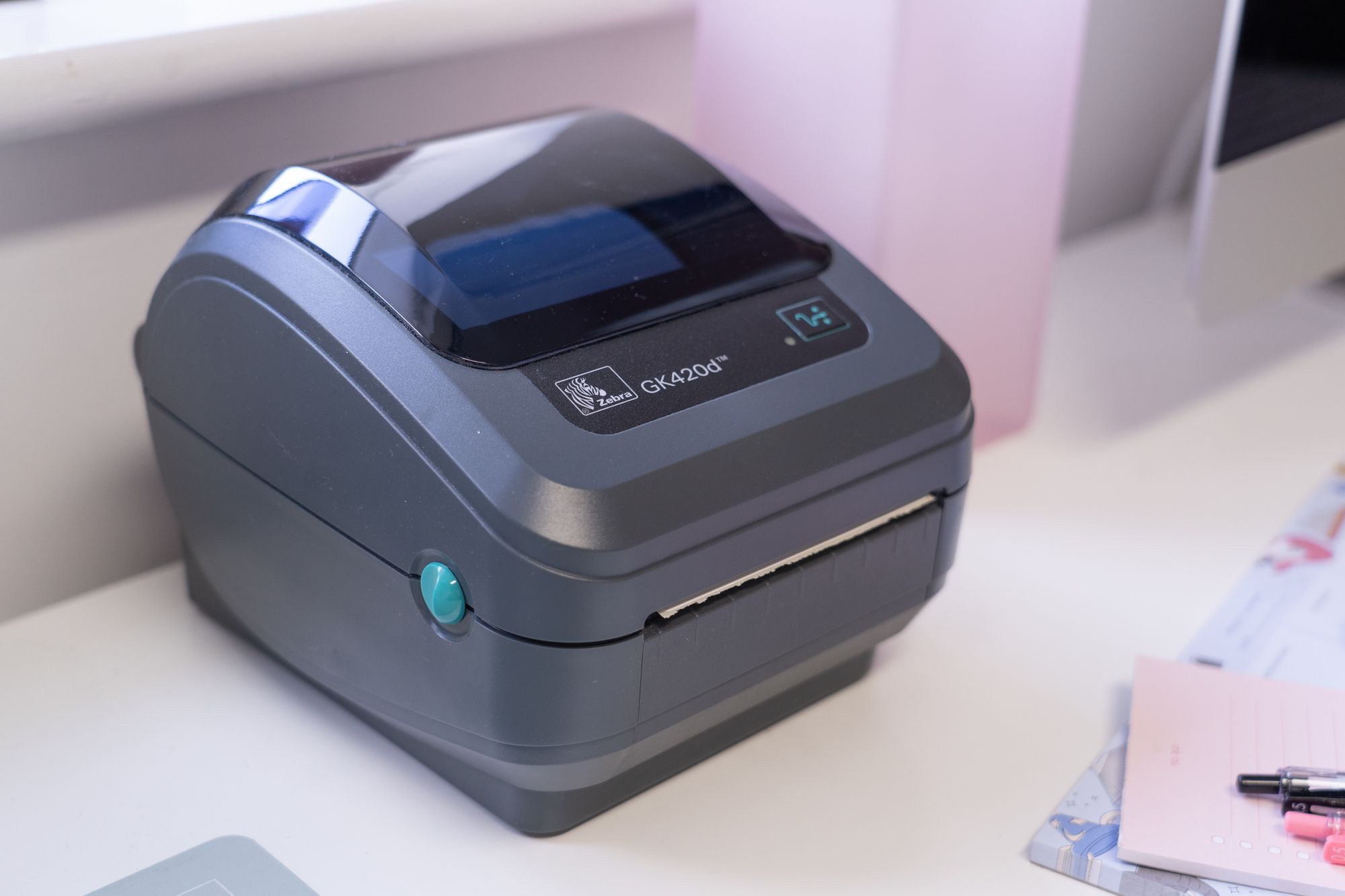 I'll admit I only purchased one of these a few months ago, when I upgraded my postage account to a business one, but a label printer like the Zebra GK420d is an absolute lifesaver. Again, a bit of a pricey purchase but it is 100% worth it and if you sign up for Royal Mail Online Business Account you get a discount on one too, alongside free rolls of labels! You do need to qualify for an OBA, and it's usually sending a minimum of 20 parcels a week.
It really does astound me that so many people don't use Click & Drop for their postage! It was one of the first things I looked into, as it means you can pay for all your postage online and then just drop off your parcels in a post box, Post Office or Royal Mail Customer Service Point (delivery office) - if you're sending tracked parcels these can only be posted at Customer Service Point (or can be collected), and I've been told by a couple of Royal Mail employees that putting a lot of post (even if they're small) in a post box isn't favourable with them as it fills up the postbox too much, so always hand over your parcels if you can!
With Click & Drop, all you do is weigh your parcels, select the postage method, pay and then you get the labels to print and add to your parcel. It's so simple.
A Click & Drop account is free as well!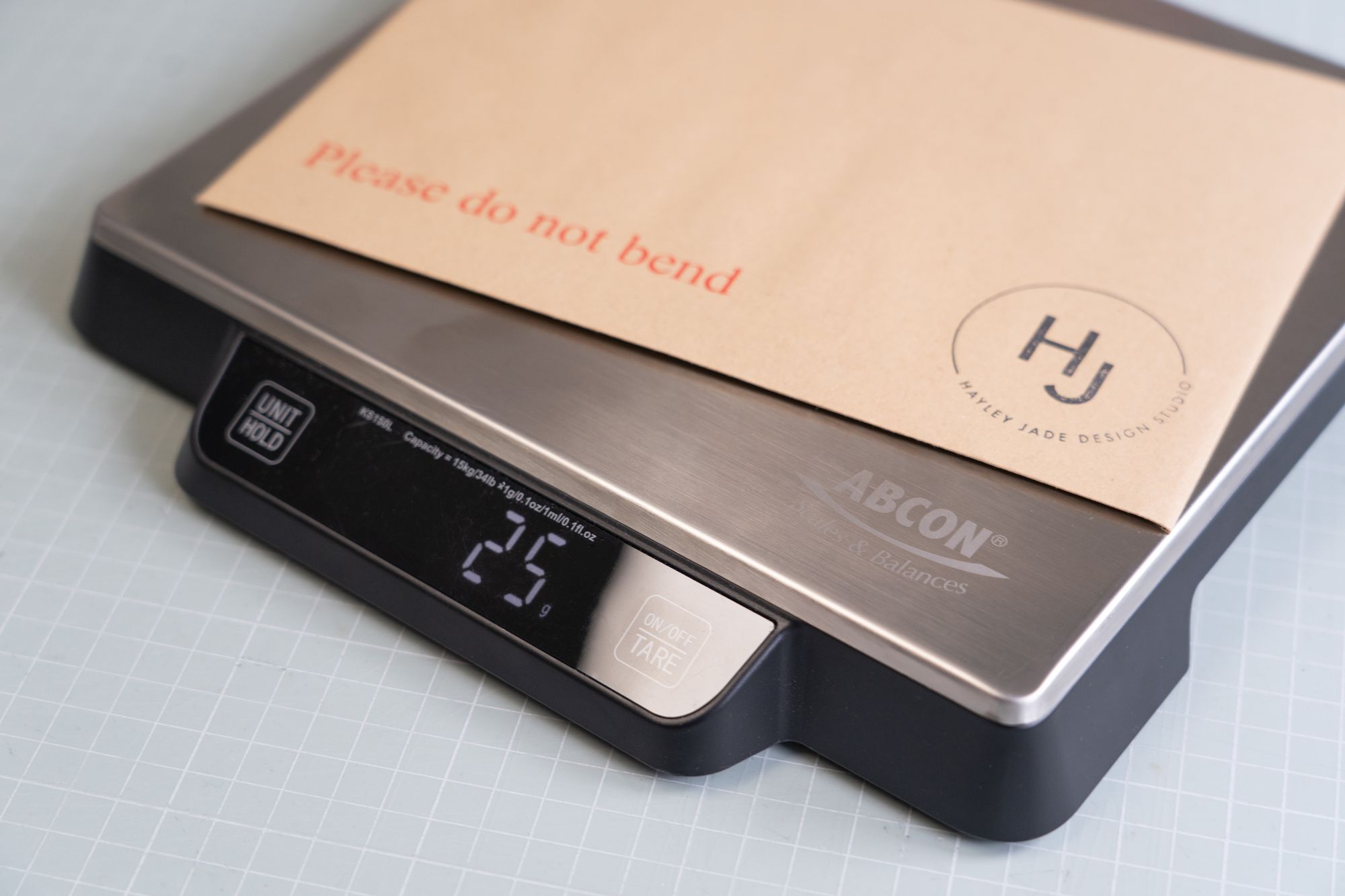 Some scales are essential for being able to weigh your packages, especially if using something like Click & Drop. They don't need to be fancy or expensive, I just got some digital ones from Amazon, which do the job!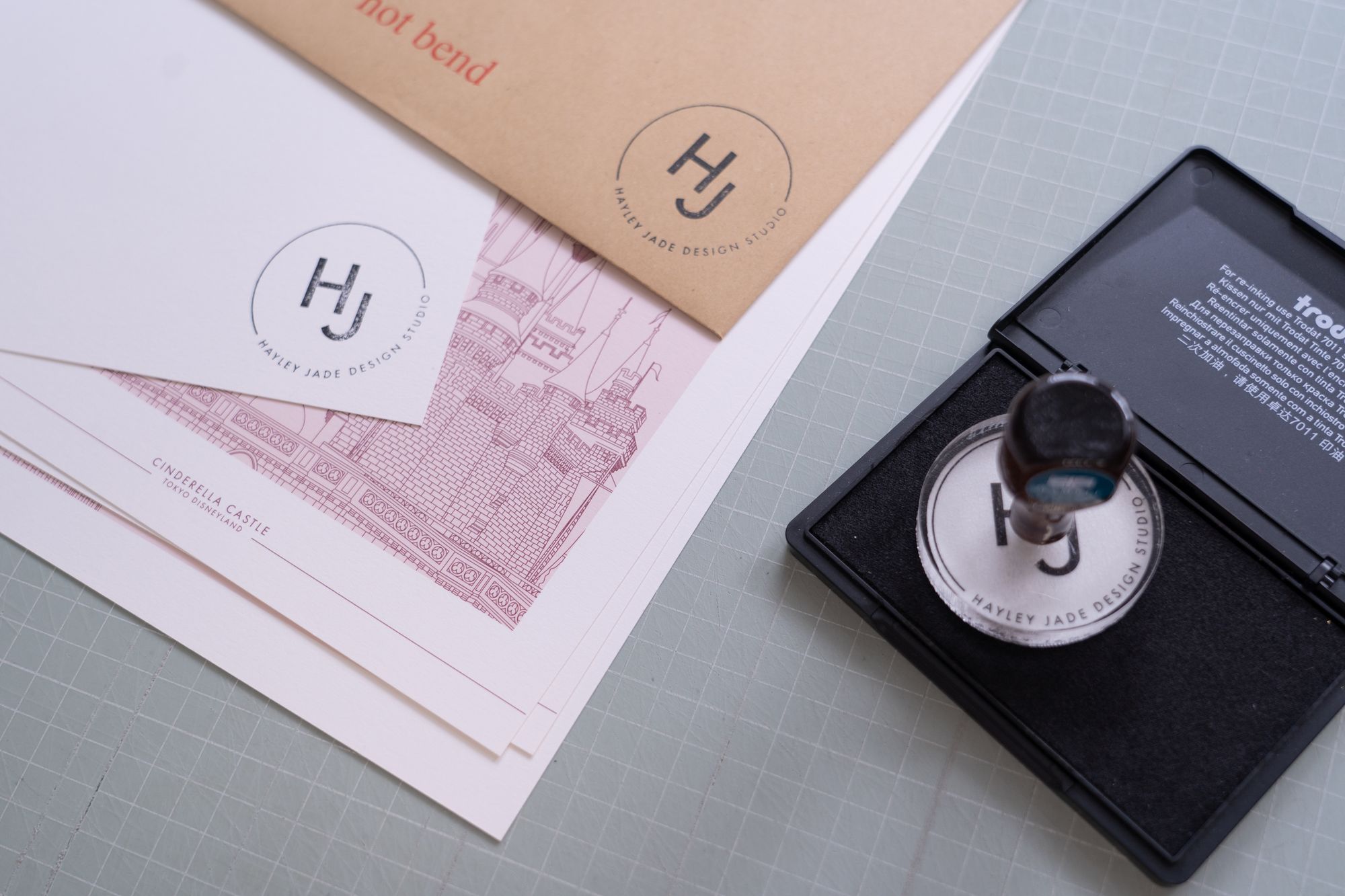 Branded Packaging & Stationery
An essential for any business is to make sure your branding is on your packaging, flyers, business cards... the things that people will look at and know it's from your business. And it doesn't need to be pricey - bespoke branded packaging can be expensive.
One of the most cost effective ways I've found of adding branding is to use a stamp. I use my stamp on the back of some of my products such as prints and notepads, as well as on packaging, so when it arrives through someone's letterbox, they instantly know where the package is from. I use branded stickers too, and I add thank you compliment slips in every order - these are great for adding essential bits of information such as website and social media links and I have also added information about my packaging, letting the customer know that everything is recyclable and/or biodegrade-able. If I get some packaging in an order that doesn't say anywhere that it's recyclable, I'll just automatically bin it, so little bits like this will make a difference!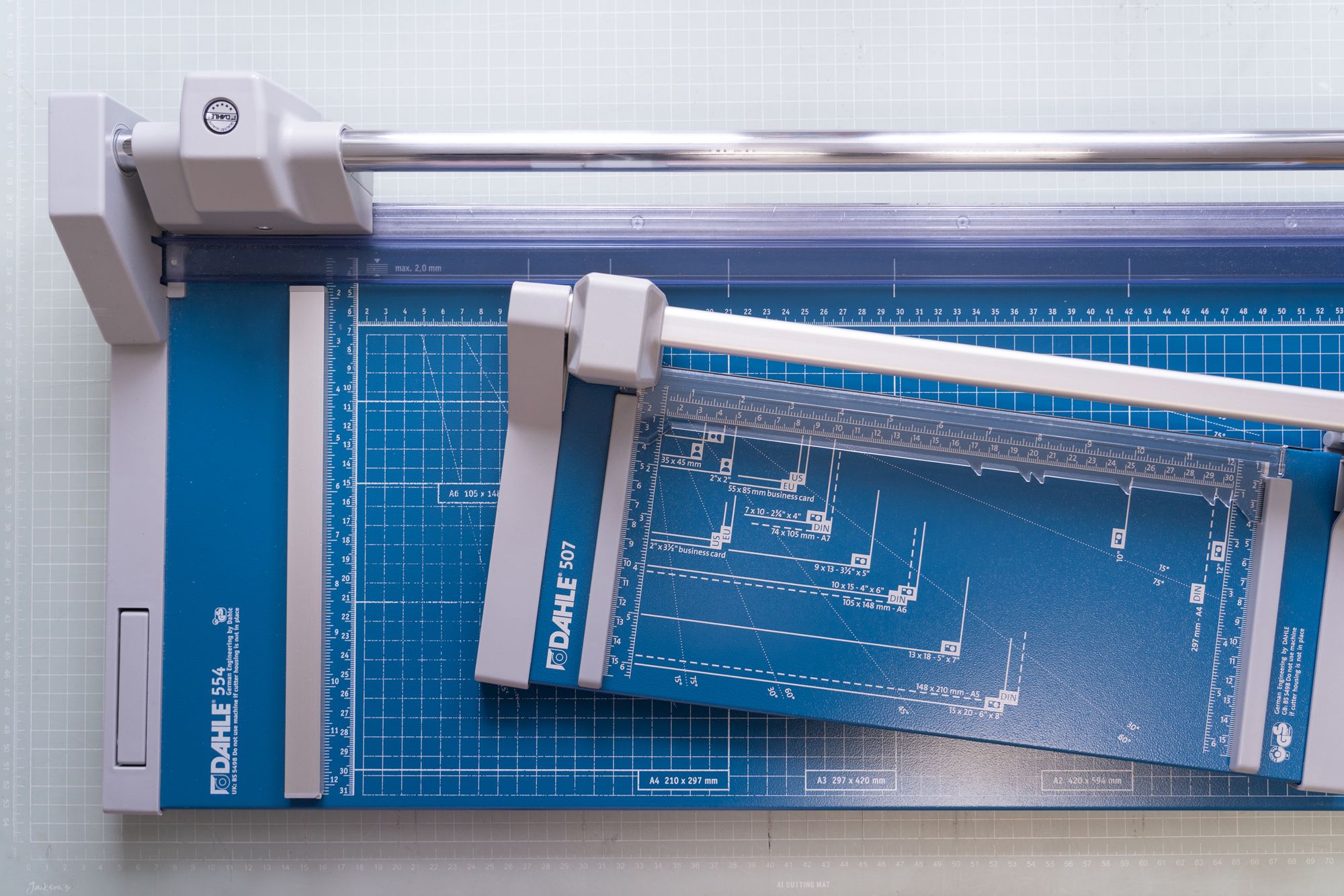 I would be lost without a paper trimmer. I tend to buy most of my paper/card stock in bulk in large sizes (usually B1), so I needed a large paper trimmer to be able to cut this size of paper down, and I've had my Dahle 554 Trimmer for 3 and 1/2 years now and it's still going strong. I did recently buy a smaller trimmer from the same brand for cutting smaller products (such as tags and bookmarks), which is really handy.
---
Now, I've actually left one essential item of this list, that I currently use to make a lot of my products with. And that is my Cricut. The reason I'm not mentioning it is because whilst it's essential for me, I know there are potentially better options, which is something I will be looking into, so I'll probably end up doing a whole post about the Cricut and any other cutting machines that I may end up getting.
So what essentials do you think you'll be investing in?
---
Don't forget to follow me on Instagram for all the latest or sign up to the mailing list on the shop to be the first to know of new products, exclusives and 10% off your first order!