So around a year ago I set up the wedding stationery side of my business. I designed several stationery suites, designed a separate website to my shop, which my husband built, created a new Instagram and Pinterest account and voila!
A year later, I have really struggled to keep up with running what is essentially two businesses (although all done through HJDS). Having two Instagram accounts, having two websites, having two Pinterests... the wedding stationery definitely has not got as much love as it should have. I've been really fortunate to have some lovely customers through it though (even with my minimal marketing!) but I recently decided that something had to change.
My first thought was just to stop doing wedding stationery altogether. But everyone I spoke to about it told me that probably wasn't the best idea. And I know I'd be disappointed in myself for spending all that time designing and creating for it to be just forgotten about in a folder. One of the other reasons I was struggling with the wedding side of things was the back and forth with customers, the enquiries that just got ignored (I know this happens with a lot of businesses), ordering materials for them not to be wanted anymore...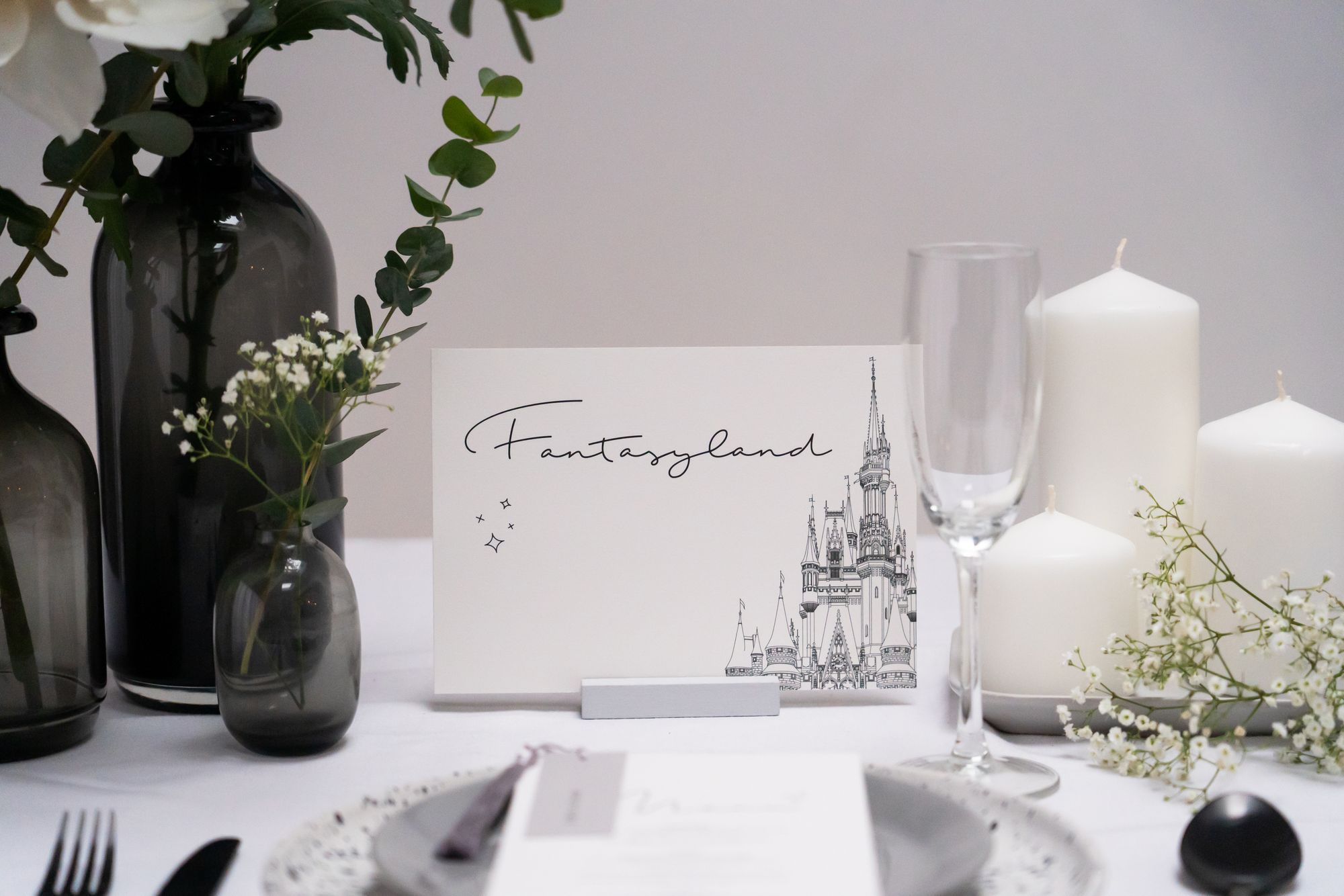 So wedding stationery will now be available to buy exclusively from the shop. No more e-mailing me about enquiries, the prices are right there and you can buy them right away. No quality has been reduced to do this, all I've done is narrowed down some of the paper options and chosen what I think fits best with the designs, and you still get to add a touch of colour with the envelopes!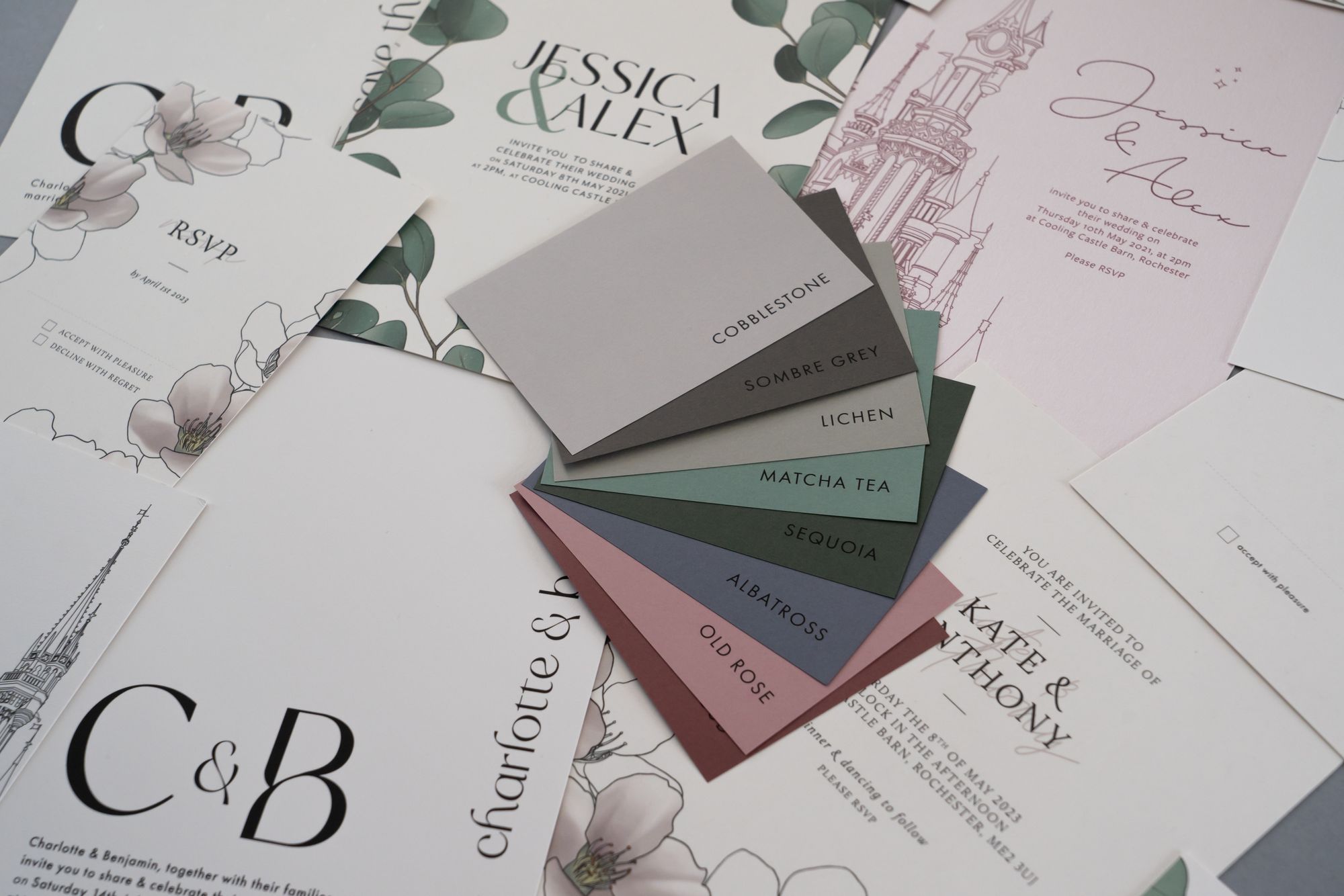 Sample packs are also available to buy through the shop too, so that you can get an idea for the papers and designs before taking the plunge to order. Each pack will include samples of the envelope colours as well as the paper options and sizes available for the invitations designs, so that you can feel and see what your invitations may look like!
Whilst it's not the way that some wedding stationers do their business, I was never offering a bespoke range in the first place, so I feel that this fits in nicely with the rest of the shop. Some people may be disappointed with the lack of paper options now available, but I have purposefully chosen papers that will compliment the designs (and they're the papers I use on my prints and cards in the shop!) and they were papers that I have used for years. Also the price of everything is continually going up and up - paper prices have gone through the roof over the past year - so have a smaller selection to choose from actually means that I can pass on the savings of being able to buy the card in larger quantities on to you, the customer.
Shop the whole wedding stationery range here!
---
Don't forget to follow me on Instagram for all the latest or sign up to the mailing list on the shop to be the first to know of new products, exclusives and get 10% off your first order!