Uses for Washi Tape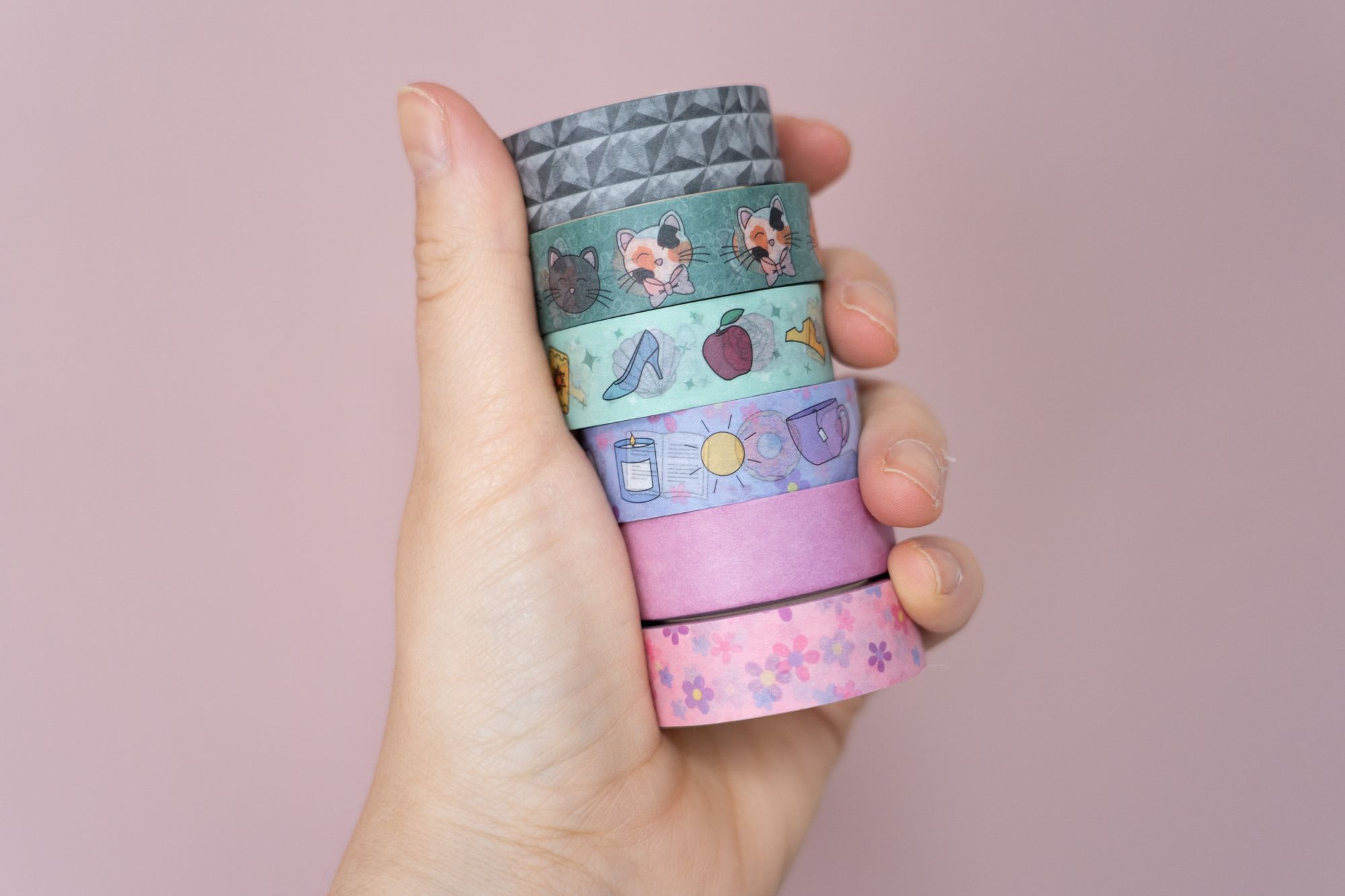 Sometimes, you may come across a product that you love but not sure what to do with it. I found that with washi tape, so I thought I'd put together some different ways that I've used washi!
p.s. did you know that you can get any 3 washi tape in my shop for £8?!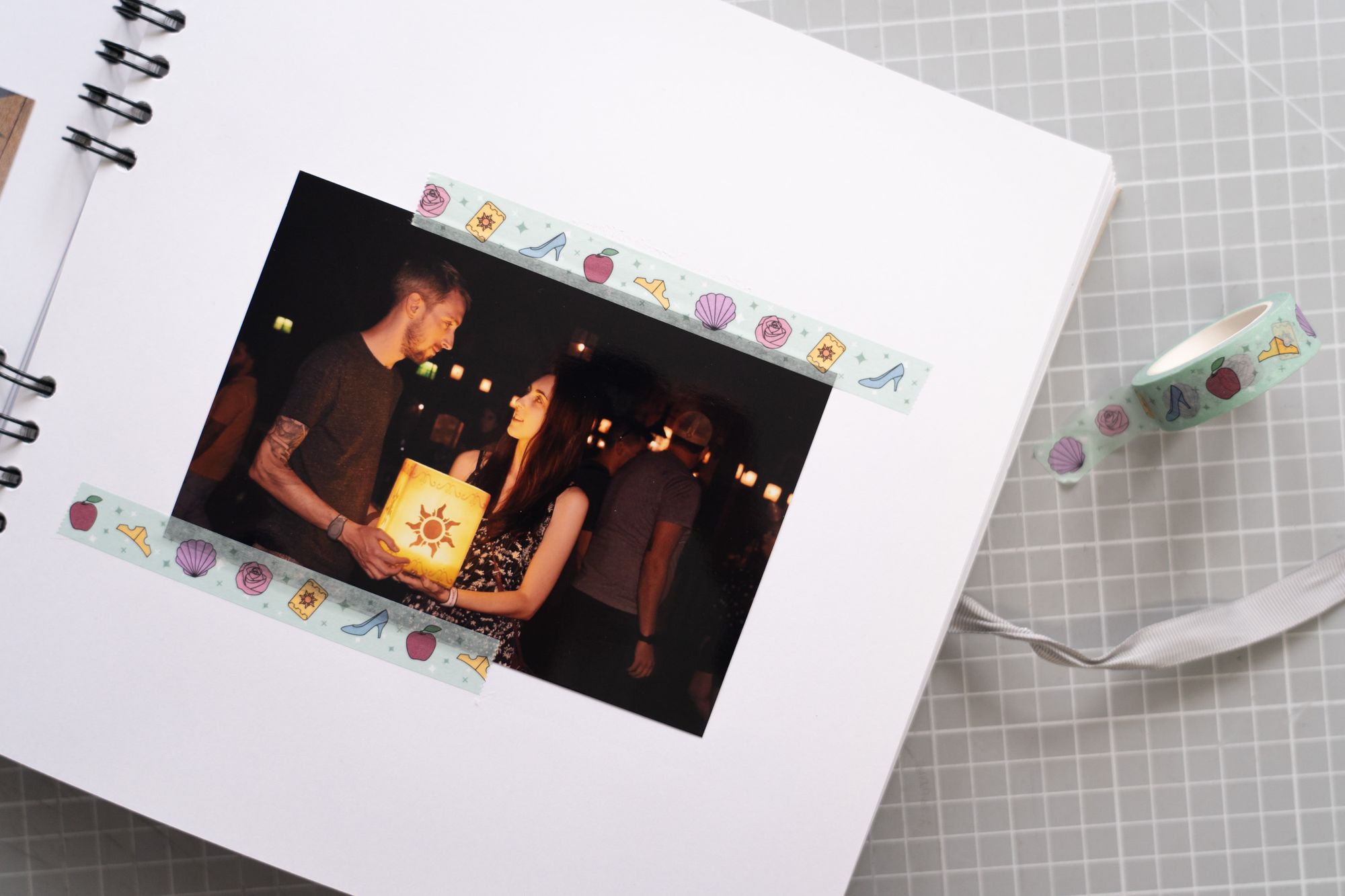 Journalling/scrapbooking
The most popular option for washi is for journalling or scrapbooking. I did a scrapbook for a WDW trip, and decided to include some decorative elements using my washi tape. I did actually stick the photos down with some double sided tape, but washi tape will also hold photos in place and using washi makes it easier to move/change up the layout as it comes off most surfaces really easily - it sometimes can rip paper, but if you go slowly and carefully, you should be fine!
---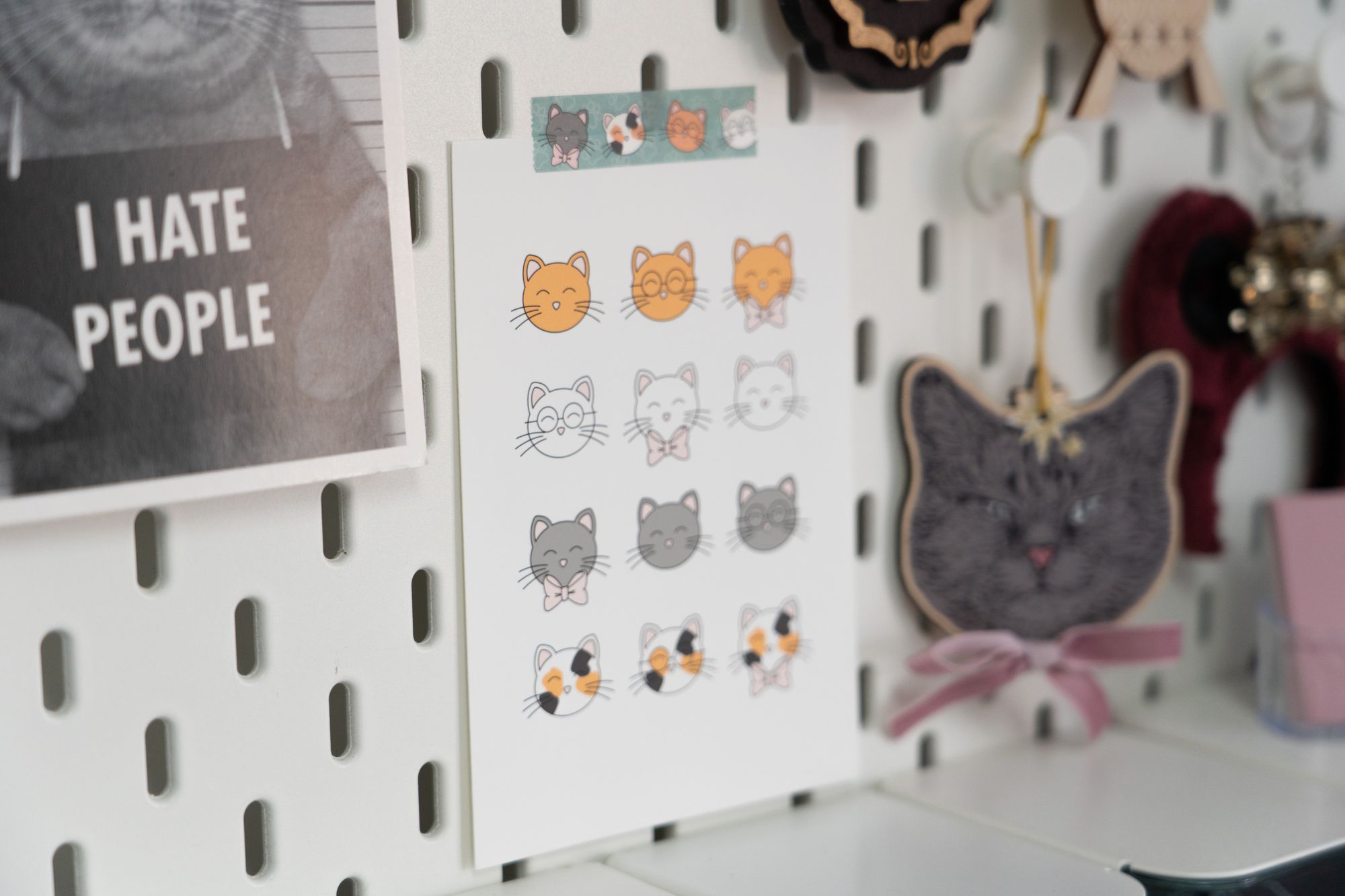 Sticking photos/pictures up
Whether you're sticking them to a noteboard, a wall (washi tape is generally fine on painted walls, but do be cautious!) or a fridge, washi tape is great for adding photos, drawings and mini prints to brighten up the room! Great for temporary art or notes.
---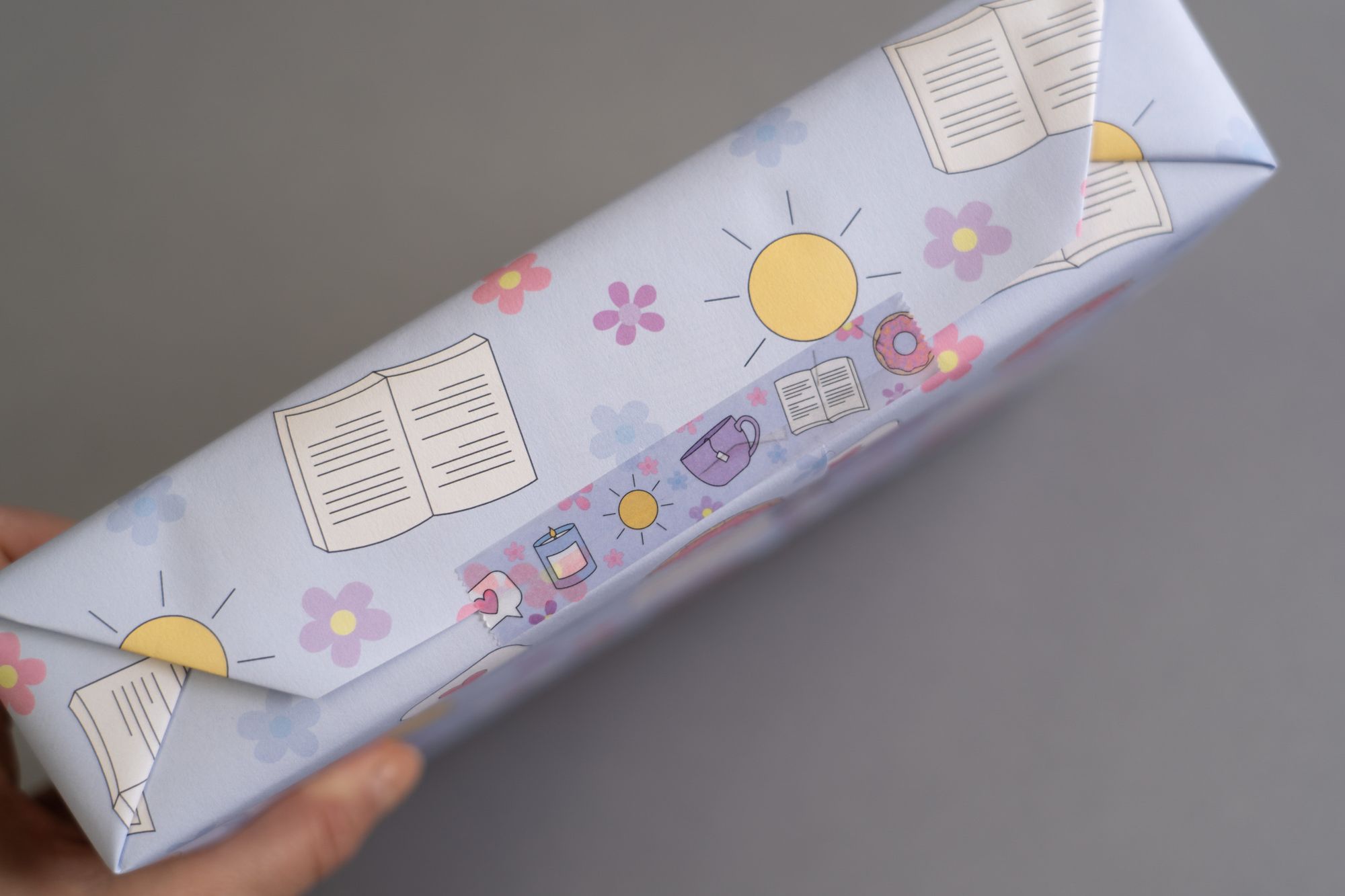 Gifts
I very rarely use sellotape these days, opting to use washi tape - it's made from rice paper, so it's eco-friendly! - to seal up gifts, especially when it matches like this. You can even use washi to make some matching tags on some spare card!
---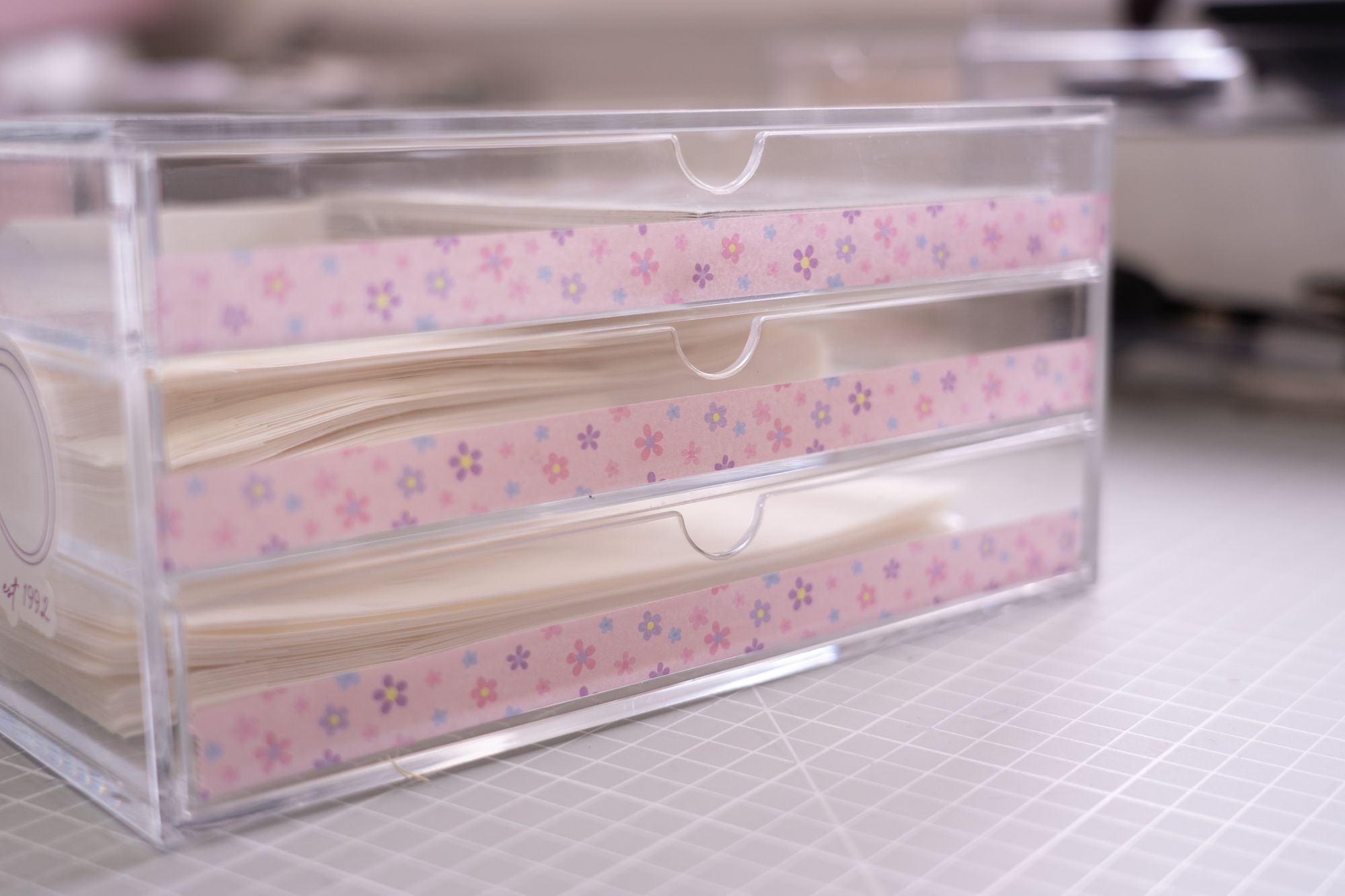 Decorative elements
If you love adding stickers to surfaces, washi tape is also great for brightening up some plain storage! I added some washi to some clear drawers that I use to store glassine bags and stickers.
---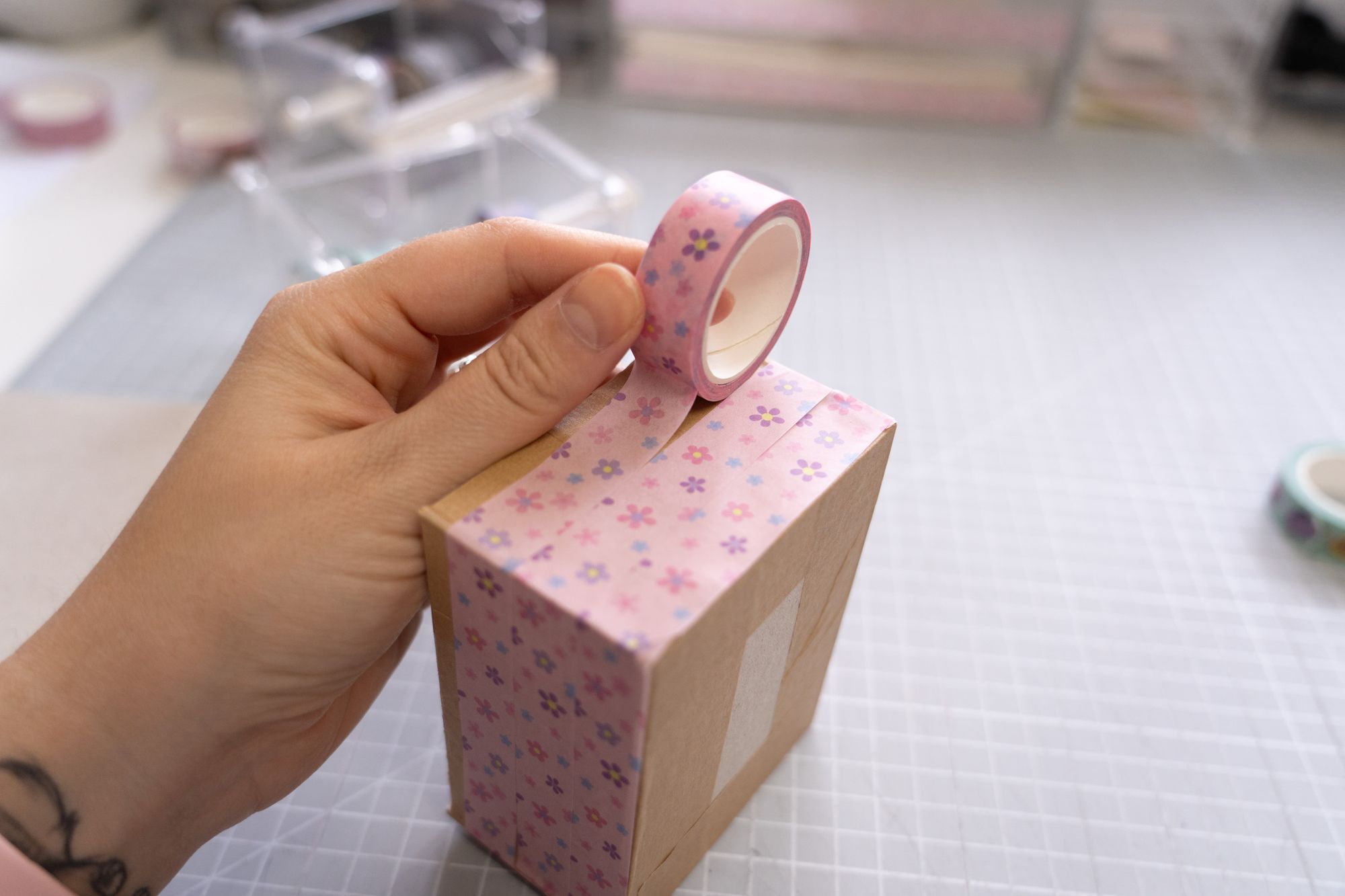 DIY mini box
I made a little box to hold my product sticker labels, made from some spare bits of greyboard and brown parcel tape (so professional...), and then I used some washi tape all around the outside to make it look a bit prettier sitting on my desk!
---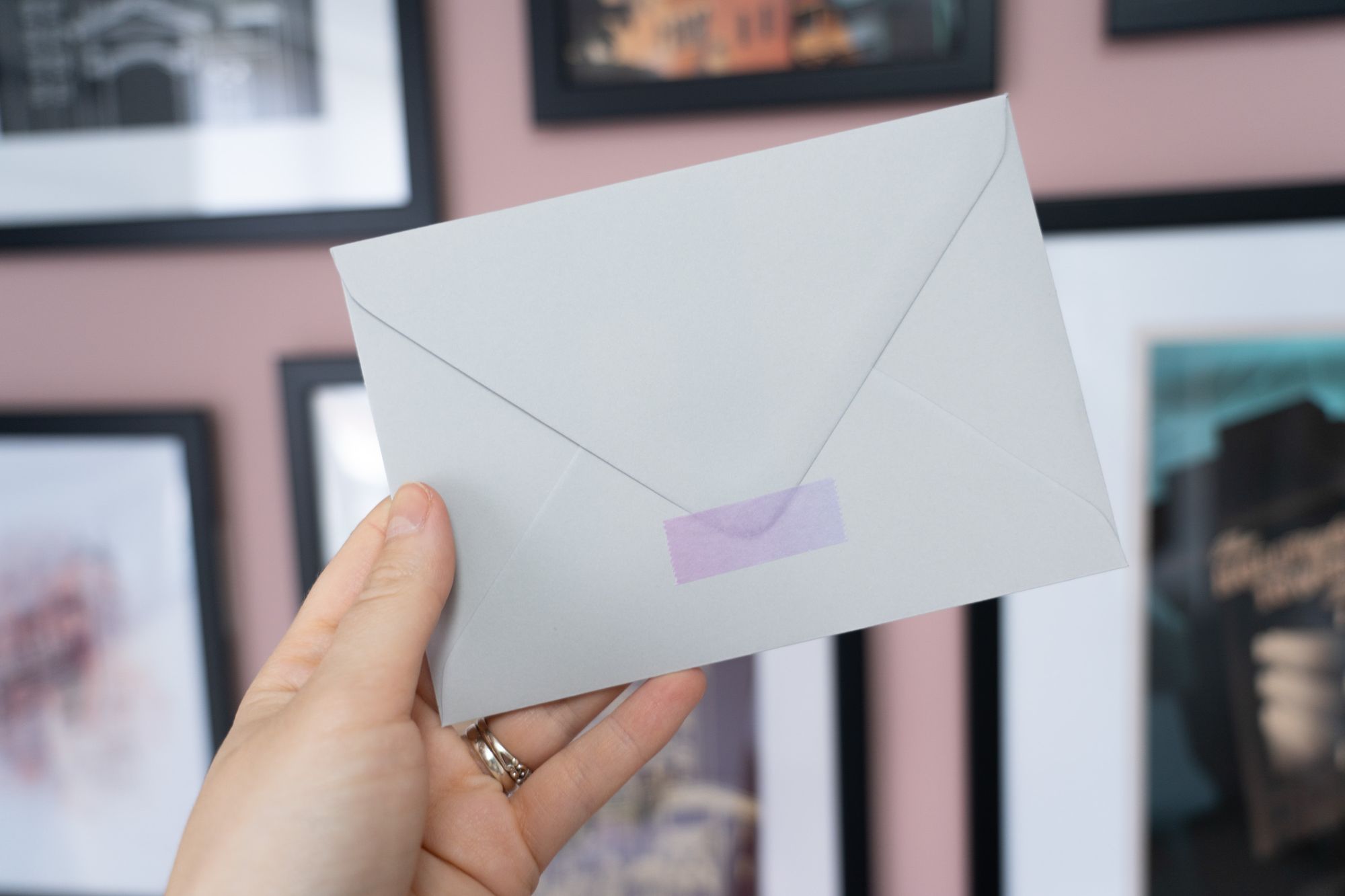 Sticking down envelopes
If you're like me, I hate licking envelopes to seal them 🥴 so adding stickers or washi tape in place is a great alternative, and leaves no weird taste in your mouth!
---
Don't forget to follow me on Instagram for all the latest or sign up to the mailing list on the shop to be the first to know of new products, exclusives and 10% off your first order!