There's more to marketing than Instagram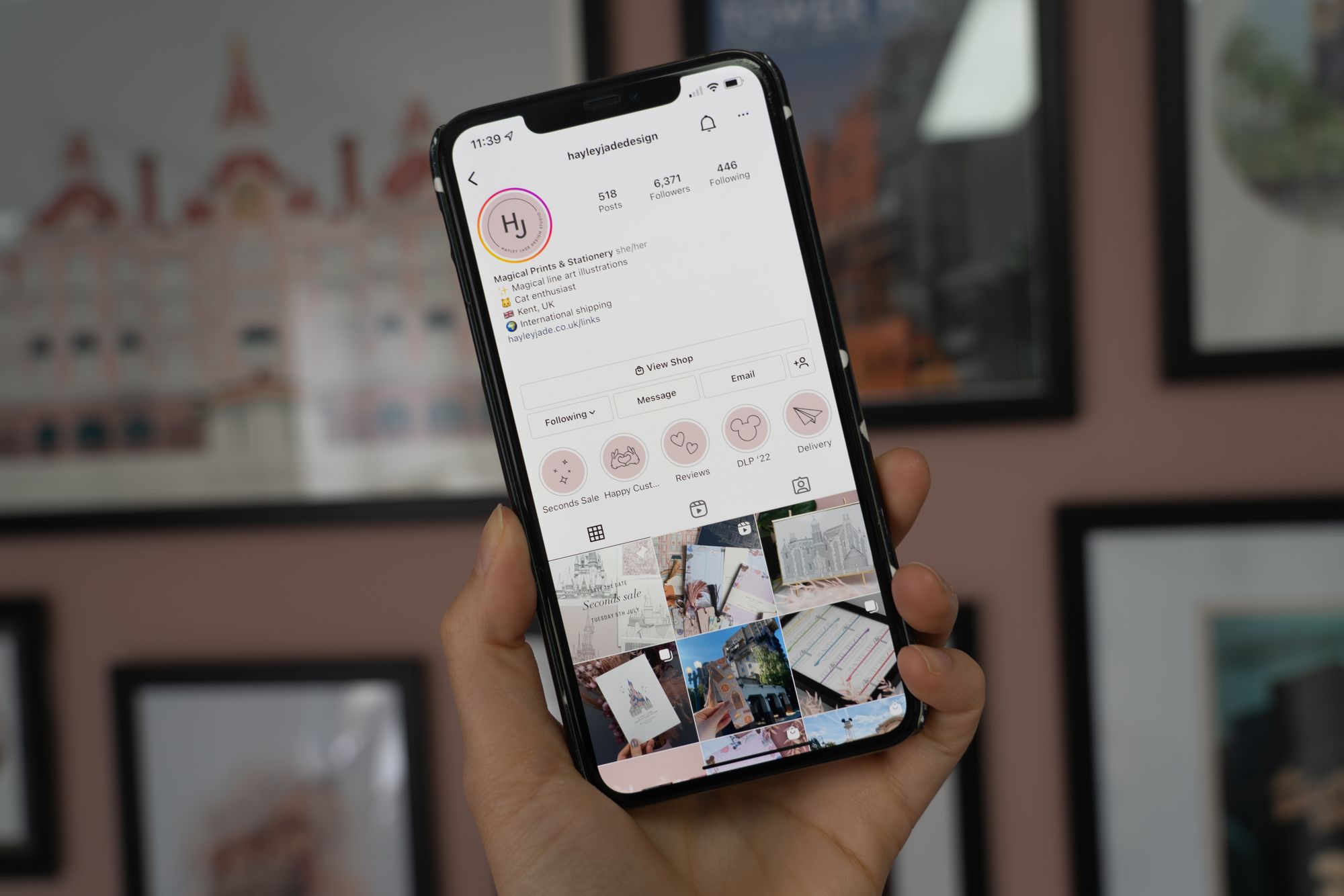 Like everything in life, things change and evolve. And whilst Instagram changing is frustrating because it's not the app that it was, and trust me, I'm just as annoyed by it, this is precisely why you don't have all your eggs in one basket.
I know some people don't want to hear it, but you cannot entirely blame Instagram for lack of sales/customer interaction etc. as a small business. If you genuinely want your business to thrive and grow, you need to put in the work to reach customers by other means, using other platforms, having a subscriber list, running ads… I do think a lot of people have got caught up in starting a business during the pandemic, having success because everyone was stuck indoors with nothing to do, and now everything has gone back to what it was, plus the general cost of living has gone through the roof, that sales have really slowed down for most.
I guess my point of this post is, it's all very well complaining about an app not being great for your business anymore (a free app, may I add), but there are plenty of other tools and things you can do and I think people forget this. I'm always working and looking at other ways to reach customers, and whilst orders are a little down on what they maybe were, I'm still getting them and it's because I am using some of these other means to reach new and existing customers.
I completely understand that a lot of people are running a business alongside a full time job, I did it for a few years and it was hard, because you just don't have the time - even now, doing this full time I don't have the time to get everything I'd like to get done! - but there are definitely still some things you can do, that you don't need to put a tonne of effort into: getting people to join your mailing list is a great start.
I've compiled a list of other ways of reaching customers that isn't Instagram of course some of these aren't free - there are some I do already, some that are on my to do list to work on, and some that I won't do (such as YouTube because I'm not comfortable with making video content including myself talking) and thats fine because not every method is suitable for every business: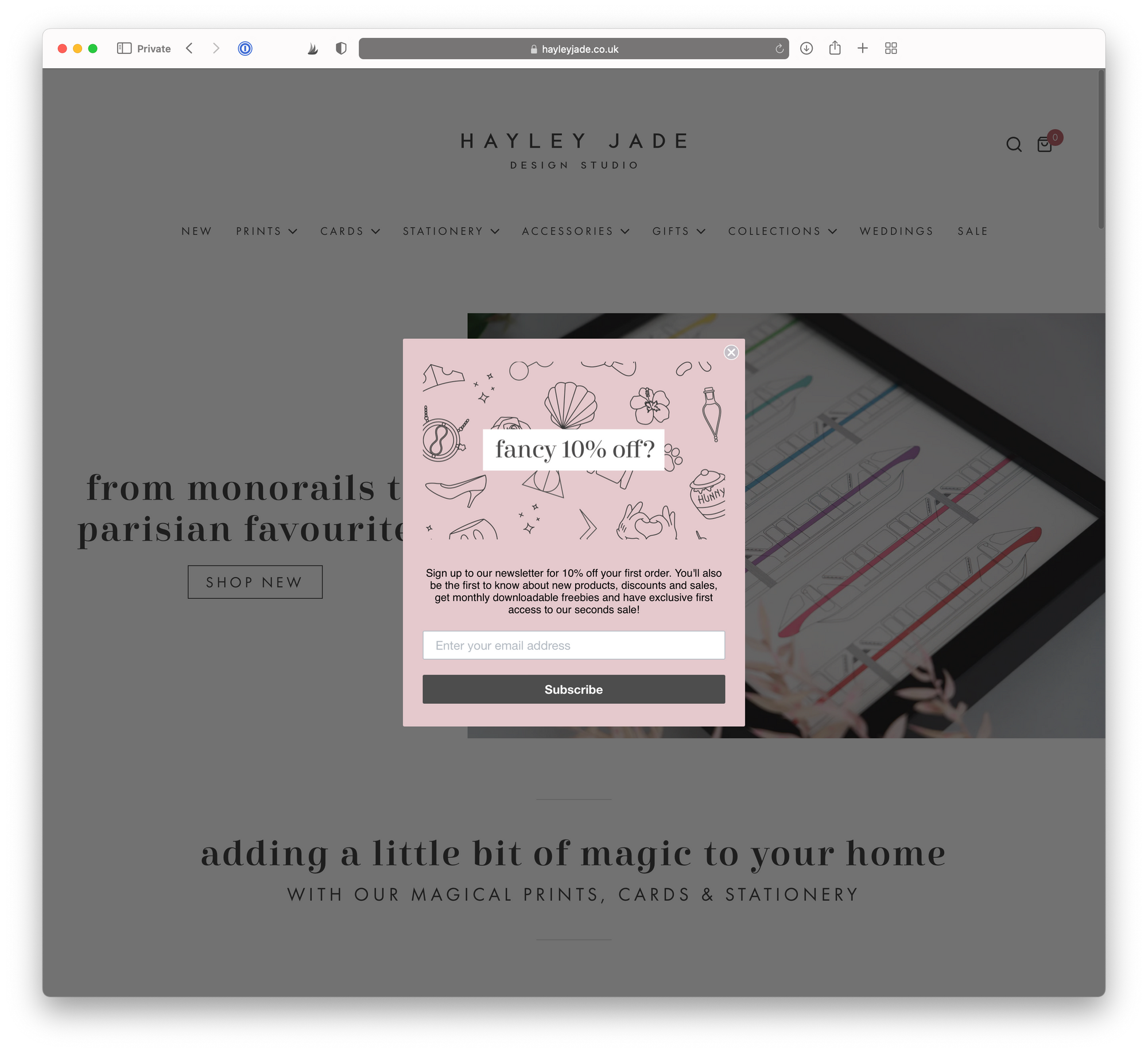 Subscriptions
Newsletters/mailing lists are a must for businesses - have a pop up and adding it in as many places on your website as you can, and make sure to include it in your links page list on Instagram - or blog subscriptions/Patreons are great to build a customer list, where you can offer customers rewards for small fees, such as rolling shop discounts, freebies etc. (something that may be coming soon!)
Other social platforms
Instagram isn't the only social app or website you can use to promote your business. Make sure to use apps such as tiktok, Pinterest, Facebook, Twitter and Youtube to name just a few. Re-purpose the same content on different sites, so a reel you created on Instagram can be posted as a tik tok, or create a Pinterest ideas pin from it.
Ads
I primarily use facebook/meta ads at the moment, but I am going to look into google ads, and there are plenty of other places to do them such as Pinterest ads, old school ads in magazines etc. Paying out for adverts may not be something you can afford, but if you can I'd recommend it. Whilst I don't get tonnes of sales through my ads, I definitely get lots of clicks and those clicks mean that I have reached more people who then might come back another time to purchase.
Blogging
I'm new to blogging, but it's something I want to improve on and continue to work on. Blogging is great for tips, tricks and helpful content (such as this maybe?!), which people may search for and if you use the right words and post on places like Pinterest, you'll get people reading your blog who then might then end up purchasing from your shop. How many times have you goggled about something and eded up reading someone blog post about it?
Wholesale
This is a new one for me, but wholesale is definitely another great way to reach customers and other retailers.
Online market places
Such as Etsy, NOTHS etc. Whilst some of the fees might be eye-watering, lots of people use these websites, and are more likely to find you there.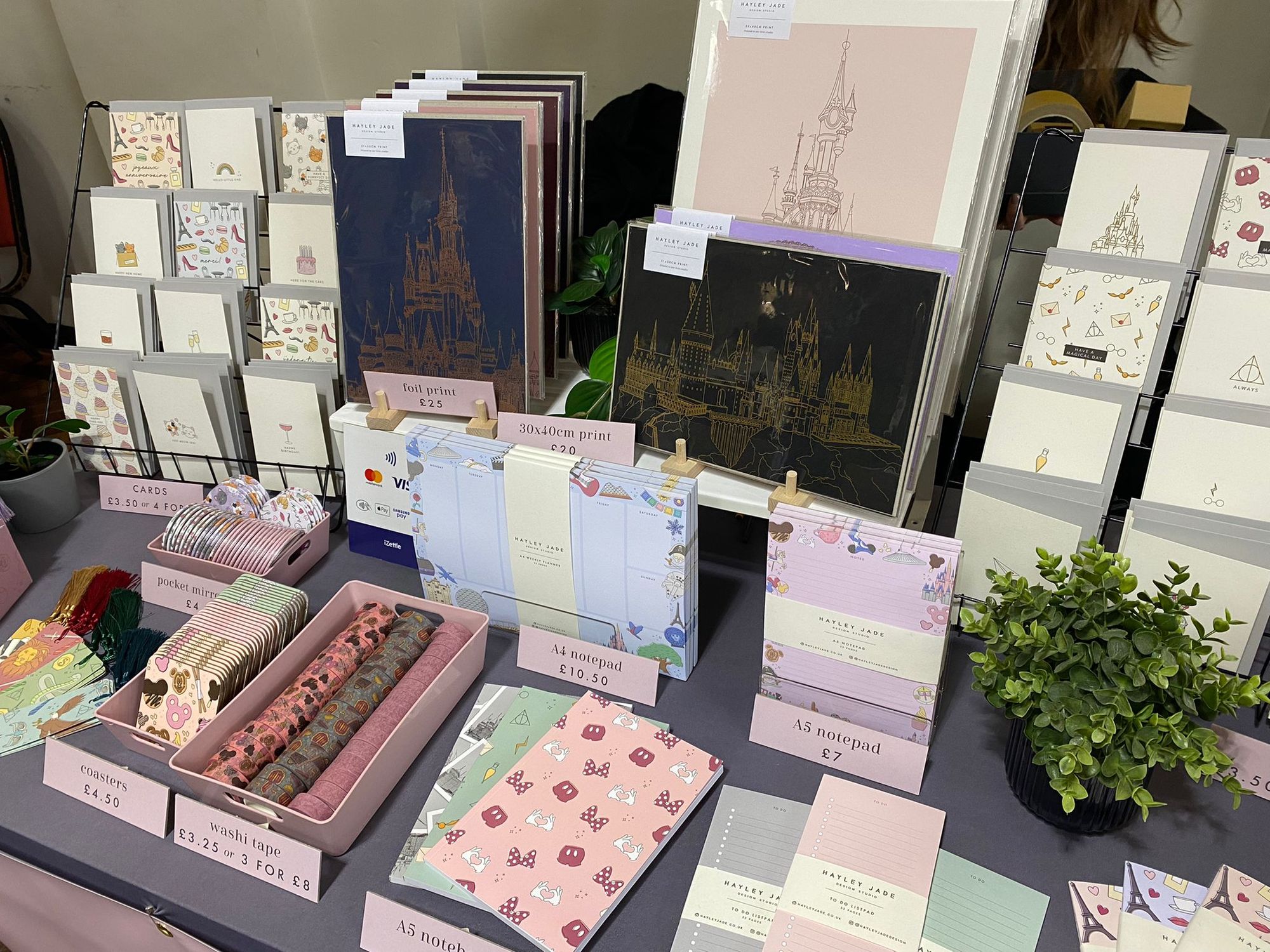 In person events
Events such as markets and fairs are great for getting more locals to know about you. Whilst this is a very new venture for me too, it is something that I want to do more often.
---
I hope that has given you some food for thought and some more ideas on other ways to help grow and market your business. I'm sure there are so many more ways to do this.
Most importantly though is to make sure that your business is original, and that what you're selling or offering is something that people won't necessarily get elsewhere. I've seen a few business close recently that unfortunately offer items that other people can do them selves or other businesses are selling (basically don't just buy SVGs on marketplaces and stick them on a t-shirt), so my main bit of advice is just to make sure that your designs are one of a kind and original to you. Whether you're the one designing or you hire someone else to create them for you, it really does make a huge difference.
---
Don't forget to follow me on Instagram for all the latest or sign up to the mailing list on the shop to be the first to know of new products, exclusives and get 10% off your first order!