Etsy vs Your Own Website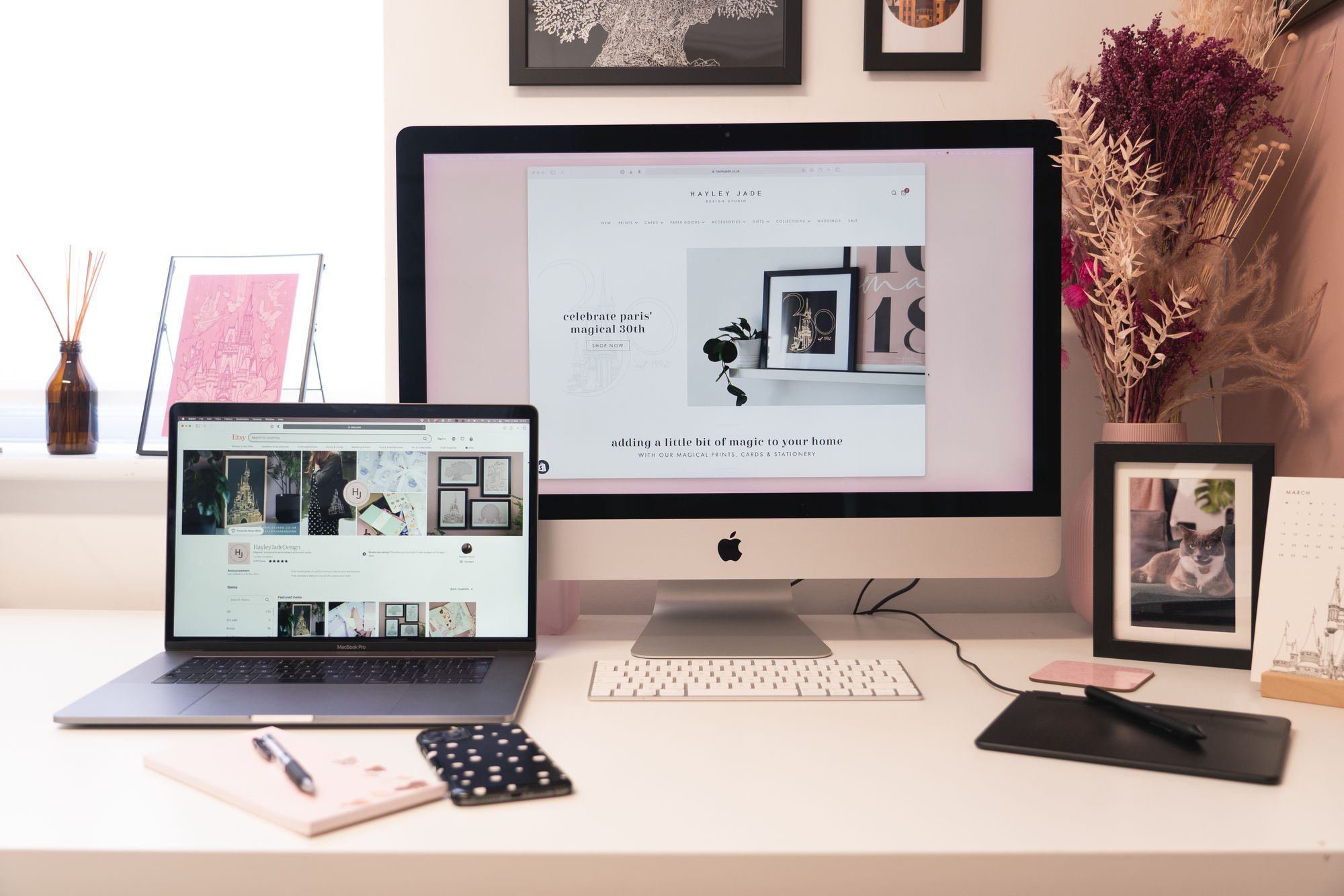 I thought I'd share my experience over the past 3 or so years that I have been running my business with Etsy and my own website (which you can shop here), and sharing the pros & cons of both. I'm definitely no expert on either, these are just my honest opinions and experiences, and maybe they'll help you out?
I have used Squarespace, WordPress/WooCommerce and Shopify over the years, and they all have their place, but I find Shopify has been the best for me, so I'll be comparing Etsy vs Shopify for the most part.
Let's start with Etsy. As this was where I really started.
Note: There are some affiliate links in this post.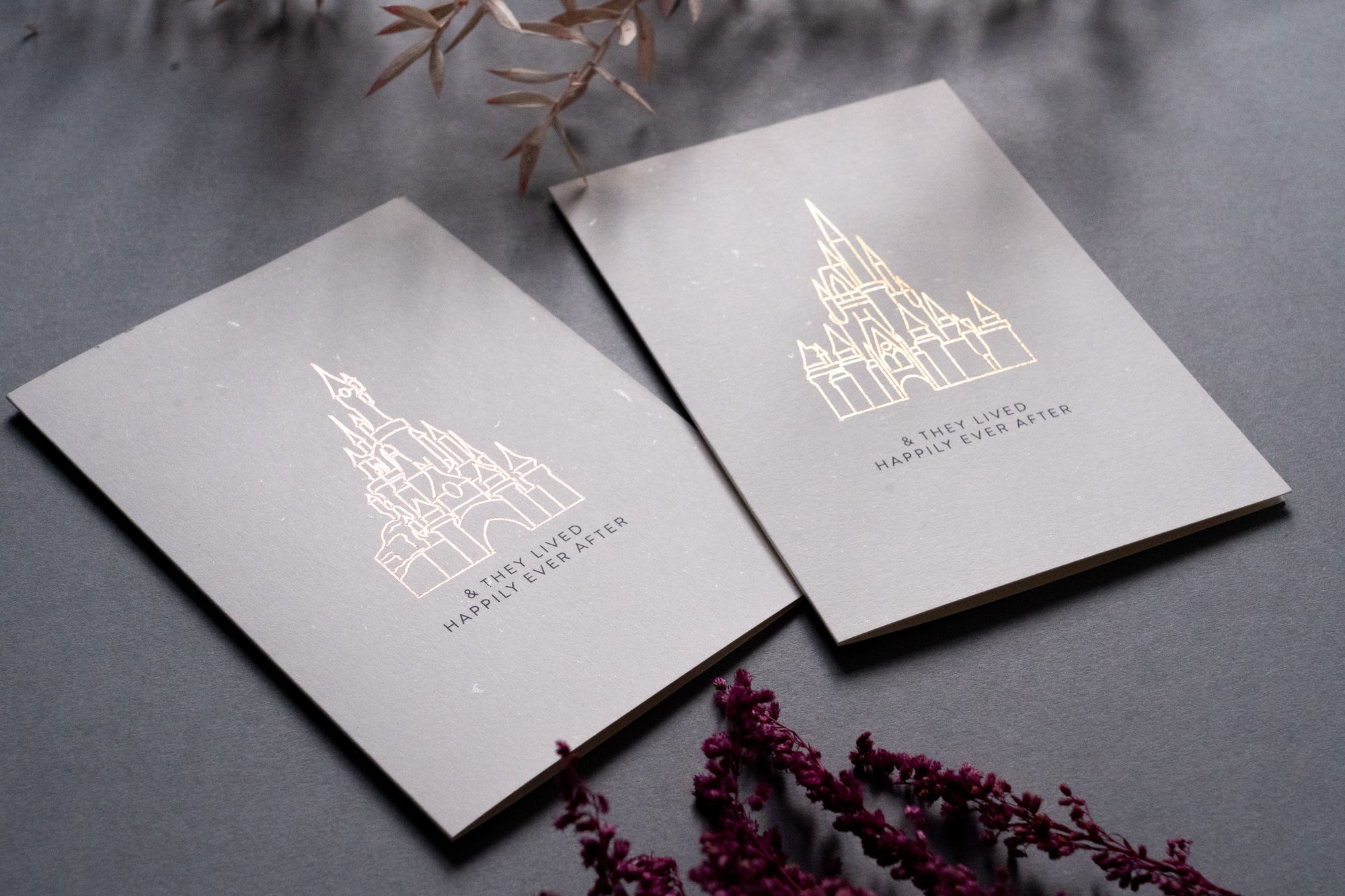 Etsy
If you're going to start your own business selling products (physical or digital), I would very much recommend starting up an Etsy shop. Whilst I have a very love/hate relationship with Etsy, I still have a shop on there myself (and probably always will) and it's definitely a great starting point to getting your products out there and for customers to find you.
The Pros
Customers can find you through search, so you don't have to market the shop yourself. This is a big pro and one of the main reasons that I still use Etsy myself, because it's a very easy way of new customers finding you, and putting minimal marketing into (if any at all). I have never promoted/marketed my Etsy, I don't even link to it on my socials or website.
It's much easier to sell internationally, especially within Europe. The majority of my international orders come through Etsy. Since the introduction of IOSS last year, it's made it a little difficult selling to Europe, and for a while I removed European shipping  from my own website whilst I figured out the best option. Fortunately Etsy are registered with their own IOSS number, so that if anyone does order through Etsy from a European country, they will have paid the necessary tax upon ordering instead of potentially getting lumped with the tax on arrival.
The Cons
Fees are quite high. Compared to some other marketplaces, the fees aren't that bad, but when you compare them to having your own website, where you only need to pay a payment processing fee and usually a fixed monthly fee for hosting, the fees on Etsy can quickly add up. Only recently I decided to raise the prices of my products on Etsy, because of the fees.
An example of fees on Etsy
Someone buys one item for £20 + £2 shipping, so in total, £22.
On Etsy, you'll pay a transaction fee of 5% of item total (£1.00) and 5% of postage total (£0.10), a processing fee which is 4% + £0.20 of total order (£1.08), a Regulatory Operating fee of 0.25% (£0.05), plus a listing fee per item of £0.15 (0.15). So if we add all those together, you will pay a total of £2.38, which is around 11% of your total order (including the postage).
One thing to note as well is that Etsy automatically advertises your listings for you offsite like on Google. And I only recently found out that you can opt out - but only if you have earned less than 10,000 USD in the past year, then it's not an option to opt out. S0 if someone purchases an item through an ad, you'll the lose another 15% of the order total (this does reduce to 12% when you reach a certain amount of sales) on top of the standard fees. So say that £22 order was bought through an offsite ad (15% of £22 is £3.30), you'd pay a total of £5.68 in fees. That's nearly a whopping 26% of the total order.
Etsy are increasing their transaction fees to 6% from the 1st April 2022, so you'll be paying even more in fees, which was one of the reasons I have raised the prices in my Etsy shop, and I'm sure so many other small business' have or will do the same.
Star Seller. Some may say this is a good thing, I personally don't see any benefit for either seller or customer, other than making you as a seller feel that you're not doing enough. Etsy marks you down for not responding to messages within 24hours (apparently weekends don't exist at Etsy), and not using tracked shipping/Etsy's own shipping labels - if you're like me and have more than one shop AND have a Royal Mail OBA, it makes absolutely zero sense to use Etsy for postage, as I can do it all in one place with Click & Drop. Oh, and you get marked down if someone leaves you less than a five star review.
Etsy very much put the customer first. This might seem like an odd con, as it's obviously a good thing being a customer, but it can be quite frustrating from a seller's perspective. Something that I find very annoying with Etsy is that when a customer contacts me wanting to cancel an order, when doing so Etsy prompt for a reason, and there is never a option for the reason being the customer, they're usually reasons at fault with the seller: "seller cannot fulfil item", "item was lost". Fortunately I've never had to cancel an order because of something that went wrong my end, I've had to do the odd refund when something has turned up damaged, but that is very rare, so it makes me question why Etsy seem to put so much on any problem being the sellers fault.
There's a lot on there and trying to get seen can be hard. Just type in anything into Etsy search and you get thousands upon thousands of results. So sometimes it may feel like being a needle in a haystack.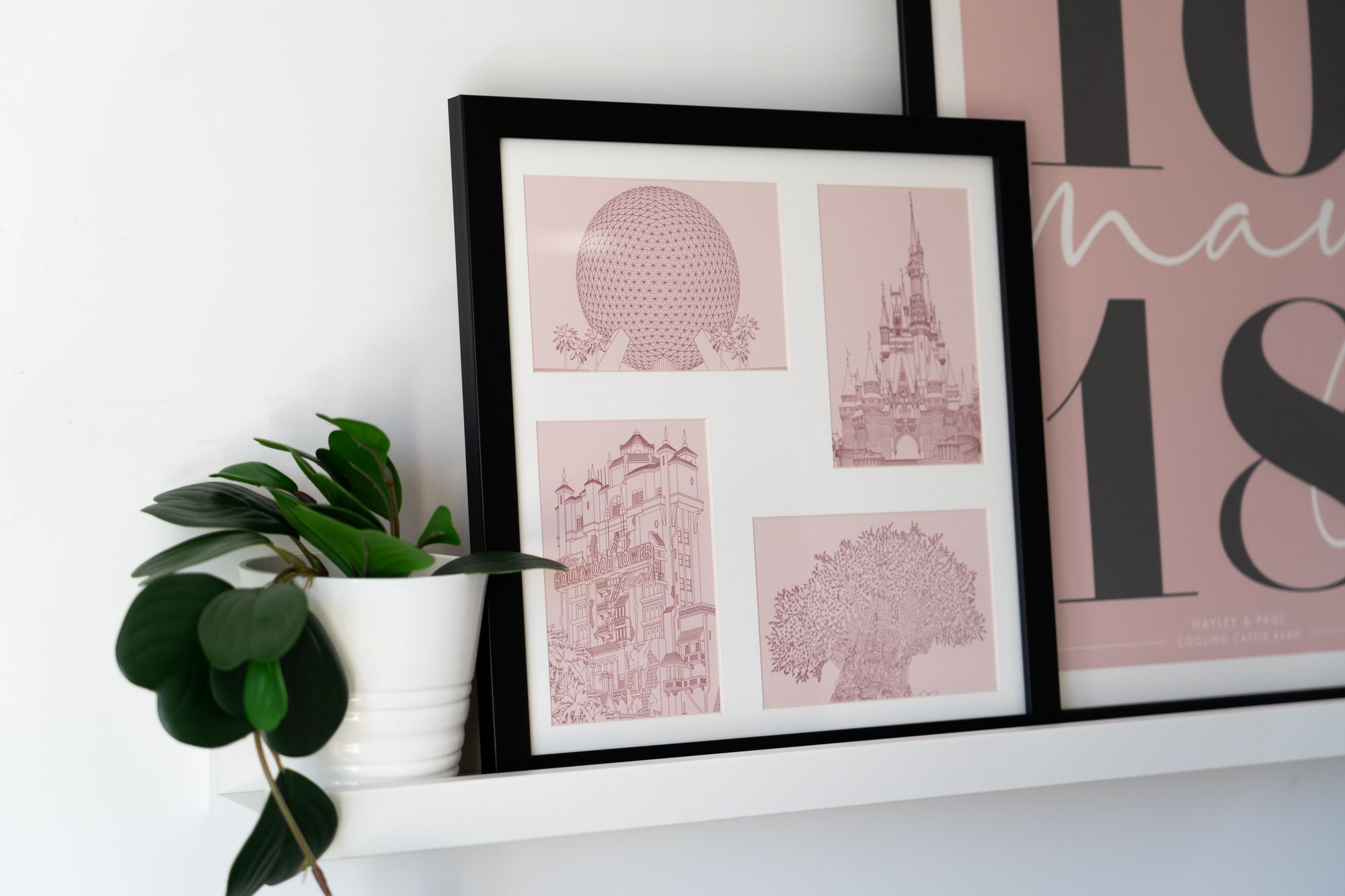 Own Website
As mentioned previously, I currently use Shopify, and again would thoroughly recommend Shopify for your website if you're looking to start (or change), as it's very user friendly (compared to WordPress for example). The only thing I will say is that figuring out delivery settings if you don't want to charge one fixed price was quite frustrating!
The Pros
You pay much less fees on each order. The fees are so much lower because generally you only pay a monthly fee (which depends on features you want) and that transaction fee. I currently use Shopify and am on the Basic plan which is £24 a month. The next plans up are really only necessary for bigger shops who for example, have more than 2 staff members needing to access, but you do get slightly reduced transaction fees with these.
An example of fees on Shopify
You only pay a transaction fee per order, which is 2.2% + 20p, and this is based on being on the Shopify Basic plan of £24 a month. So on that same order of £22 I used as an example for Etsy, you'll pay 68p in transaction fees. Even if you were to average out the £24 a month you pay across your orders (assuming you get more than a few orders), it's much more beneficial and means you can offer your products at the best prices for your customers.
You have complete control over how it looks and what it can do. If like me, you want everything to be completely on brand and look good, having your own website is great, because you get to choose how it looks! And also you can have many more features to your shop as well, such as mailing lists (throughly recommend building up a mailing list), more granular controls over discounts, for example I offer 3 for 2 on cards on my website but cannot offer this sort of discount on Etsy due to it's discount limitations. You can have pages telling people about your business or have a blog and is essentially your home on the internet.
People tend to make bigger purchases through the website than on Etsy. Everyone knows Etsy as a place to go to if you need something. A card, a particular gift... So far this month, I have had the same amount of orders minus 1 on both by website and Etsy. However Shopify currently accounts for 78% of sales revenue, whilst Etsy accounts for 22%. The large majority of my orders through Etsy these days are for smaller and individual items like a card, whereas Shopify, I regularly get customers buying multiple items and also have a lot more returning customer than I do on Etsy.
If anything happens to Etsy, or any other marketplace your shop is on, customers can still purchase from you. Basically don't put all your eggs in one basket, especially when it comes to relying on another business to bring you customers/sales, it's always worth having multiple sales funnels. I do view both my website and Etsy store differently, because they do bring in different customers.
The cons
You need to do much more marketing for people to find your website. Unless you have an existing mailing list, a large social media following or know a lot of people would recommend you through word of mouth, trying to get people to shop on your website will always be a bit of slog. It's only due to building up my Instagram following that I have been able to get more people to shop via my website, but also having ads running that direct traffic straight to your website helps to. But of course, all of this costs time and money, which you don't necessarily have to put into somewhere like Etsy.
Customisability can be difficult. I have an advantage in that my husband is a web developer, so my website was completely custom built by him, but even he said that it was difficult to get his mind round how to do things, so if you're not very tech-savvy, it might not end up looking exactly what you would like it to.
---
I don't want to put anyone off using Etsy as the cons list does seem to be a little longer than the pros, but I rarely see people actually share the realities of running a shop on Etsy, and I still would totally recommend Etsy for anyone, but just always make sure it's alongside your own website as well if you do.
I would also recommend that if you do find a shop you want to purchase from on Etsy, always have a look to see if they have their own website first, as chances are products will be cheaper for you to purchase, and there's usually more deals and products there too!
---
Don't forget to follow me on Instagram for all the latest or sign up to the mailing list on the shop to be the first to know of new products, exclusives and 10% off your first order!